Walk Report: Hartsop Above How
| | |
| --- | --- |
| Date: | 1st Dec 2008 |
| Stats: | 4.5 miles, 1600 feet |
| Weather: | Very cold, overcast with sunny spells, windy on top, severe wind chill |
| Trig Points: | 0 |
| Wainwrights: | 1: Hartsop Above How |
| Other Info: | Free parking at Cow Bridge, no toilets |
| Summary: | Cow Bridge, roadside path, Deepdale park, follow wall to Hartsop above How, Low Wood path to Cow Bridge |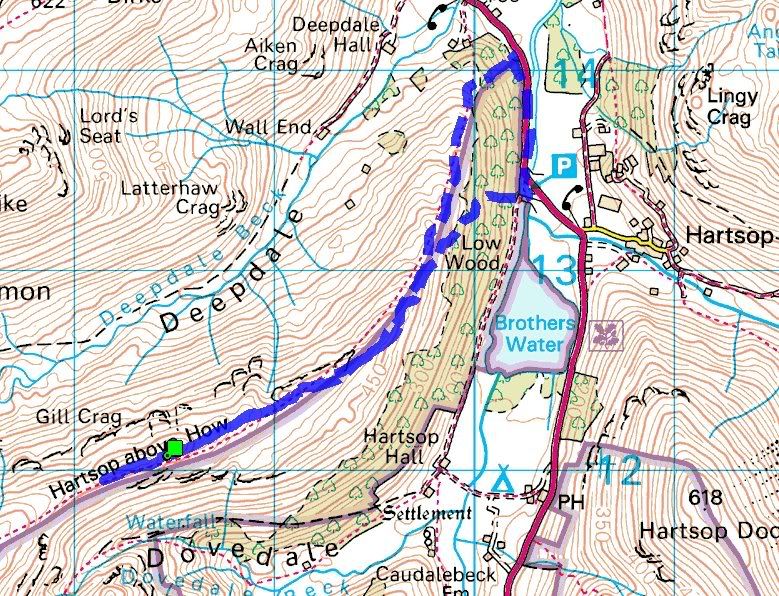 Key to symbols:


= Wainwright Summit
Today was one of those days when I told myself I should be out enjoying the snow and winter weather. We get few enough of these types of days for me to spend it in the house. So I forced myself out of bed when the alarm went off and headed for the Lakes. I'd booked a couple of days holiday either side of a weekend and had planned to do several walks, but as it turned out this was the only one I managed.
Even as I booted up in the car park at Cow Bridge I knew my heart wasn't really in it. This area seems to be jinxed for me. I'd cut a walk short two or three weeks earlier when I walked Red Screes. Only three days earlier I'd got to the car park and taken one look at the dreadful weather and then driven home again – another one of those days when I'd not felt like walking, but pushed myself to do something.
I lost heart on this one about half way up the first hill. I pushed myself to reach Hartsop Above How though but that's when I stopped fighting the inevitable. I turned tail and headed back to the car. The weather had been great, but I just wasn't up for it. Some pictures follow.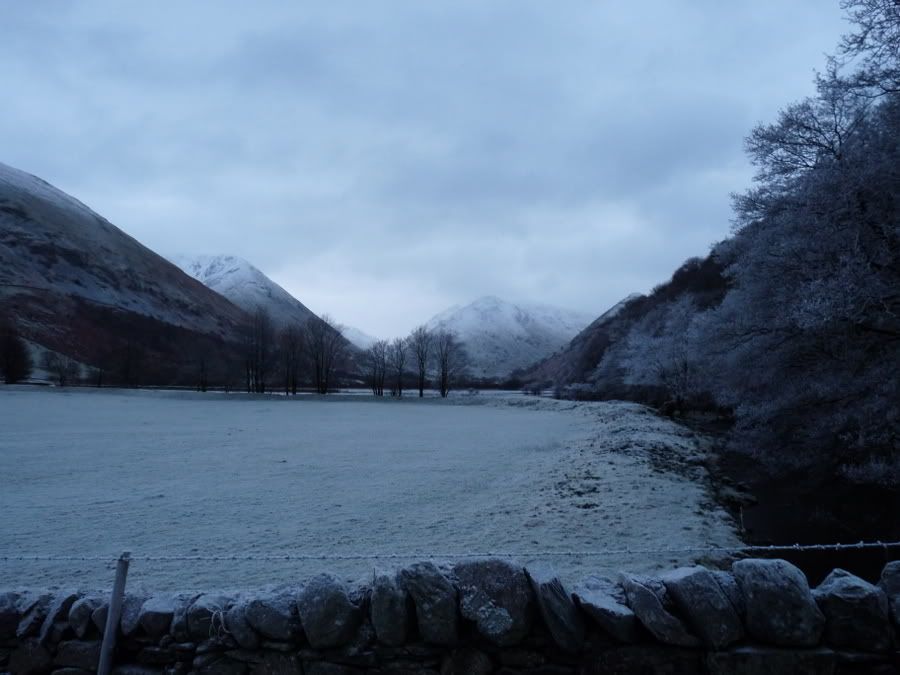 The view from Cow Bridge

Hartsop from Cow Bridge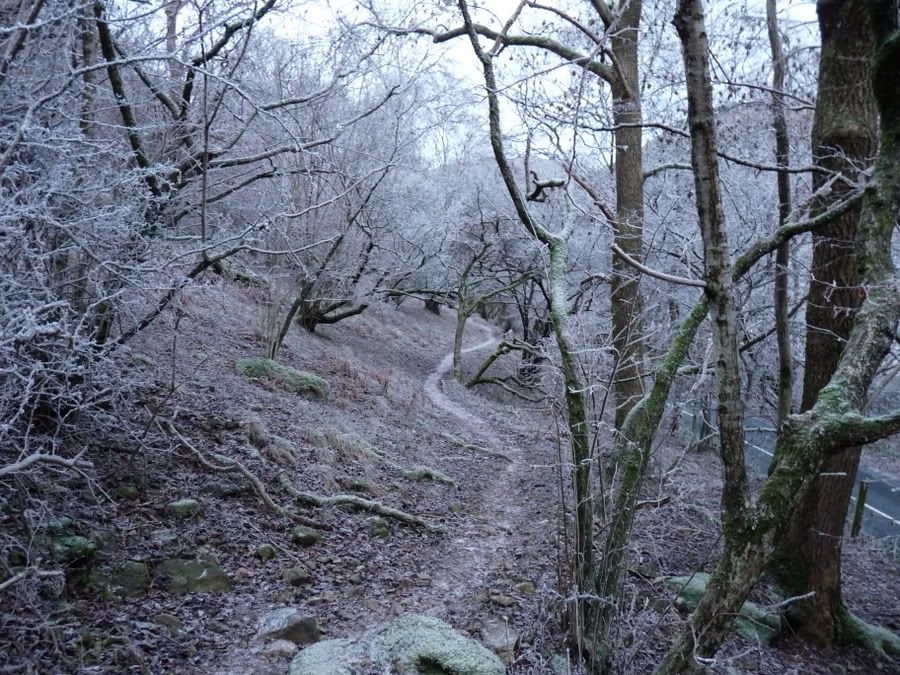 The path beside the road from Cow Bridge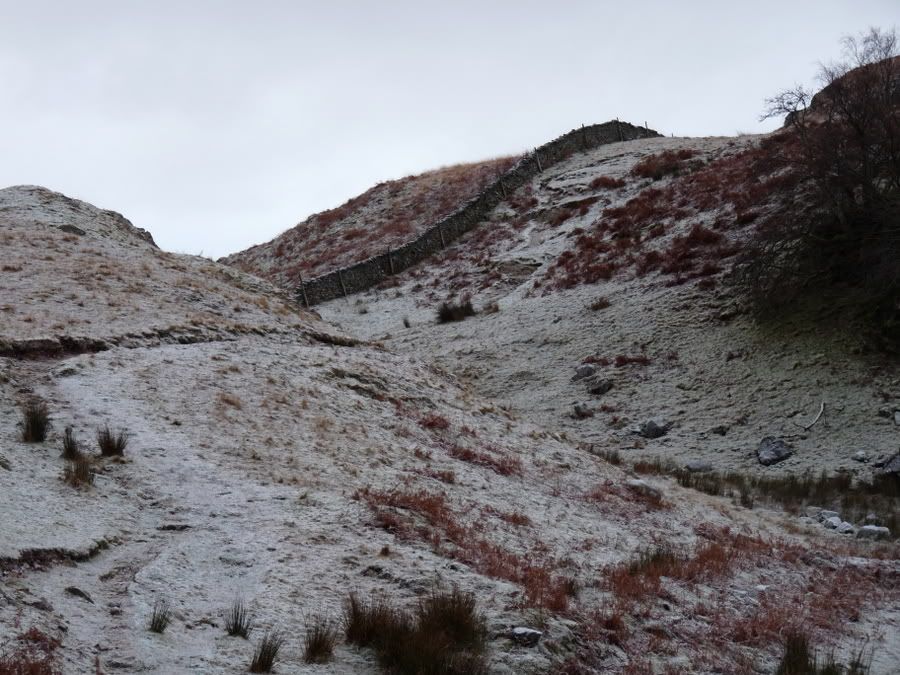 Ascending Deepdale Park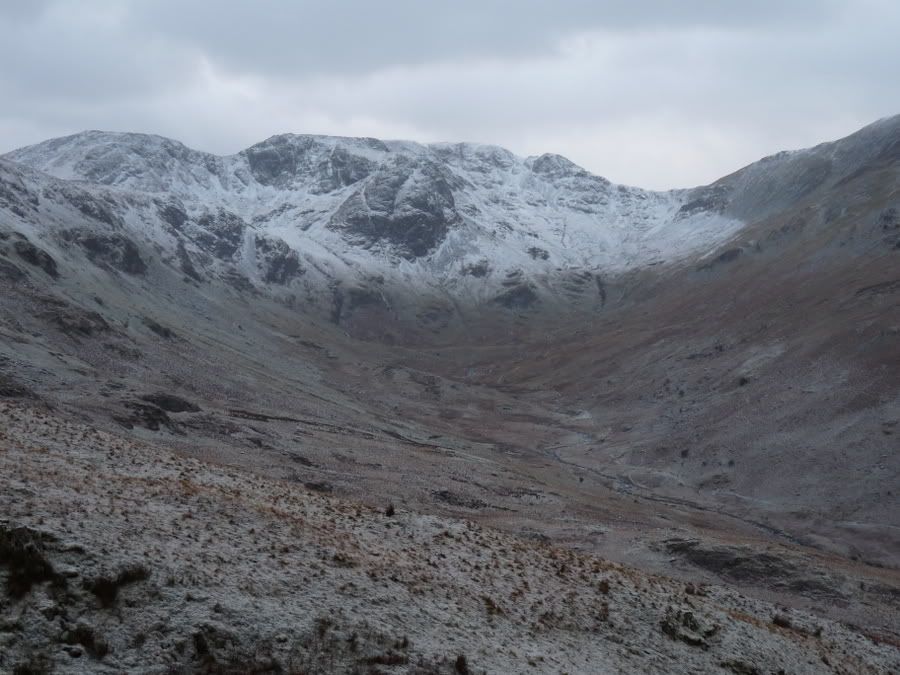 Looking up Deepdale towards Fairfield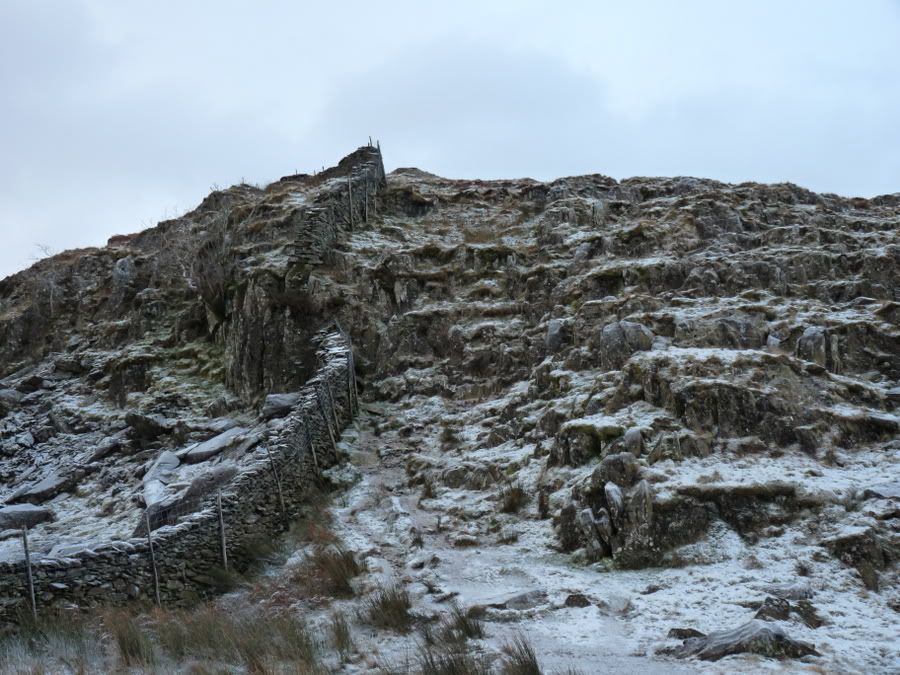 Icy, craggy path on the way up Hartsop Above How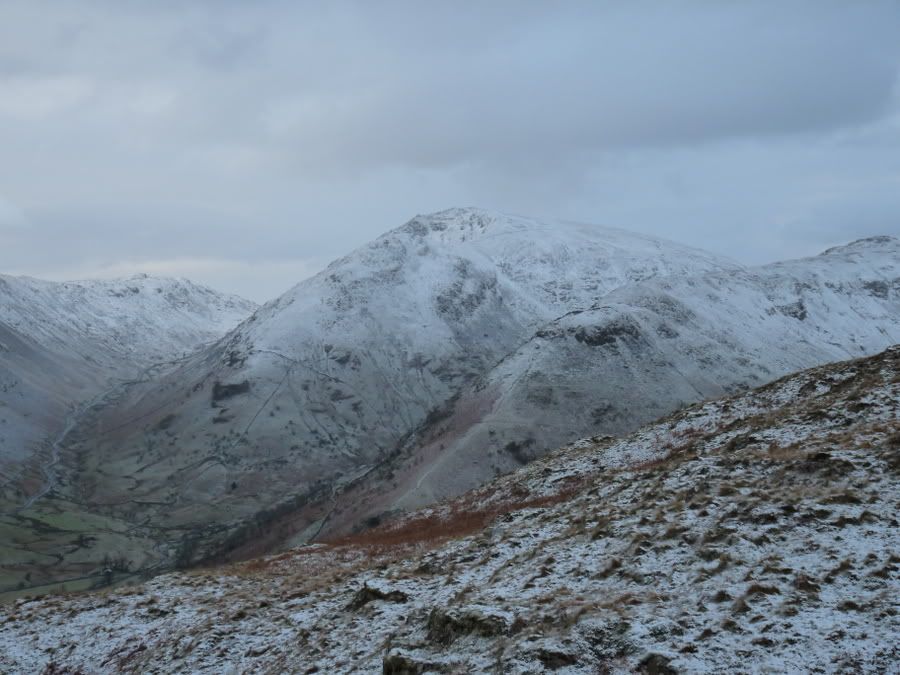 Middle Dodd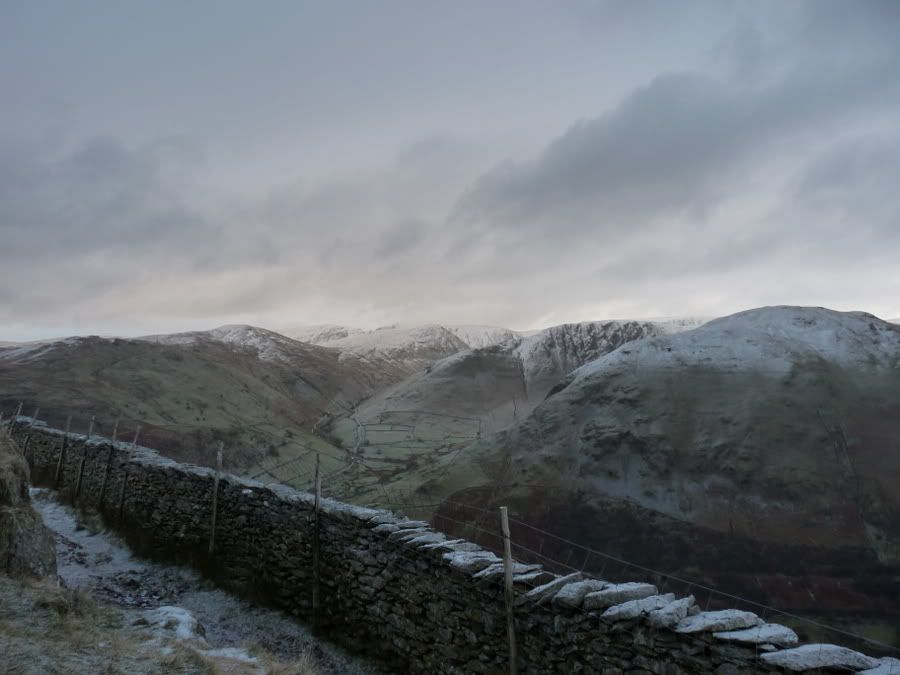 The High Street range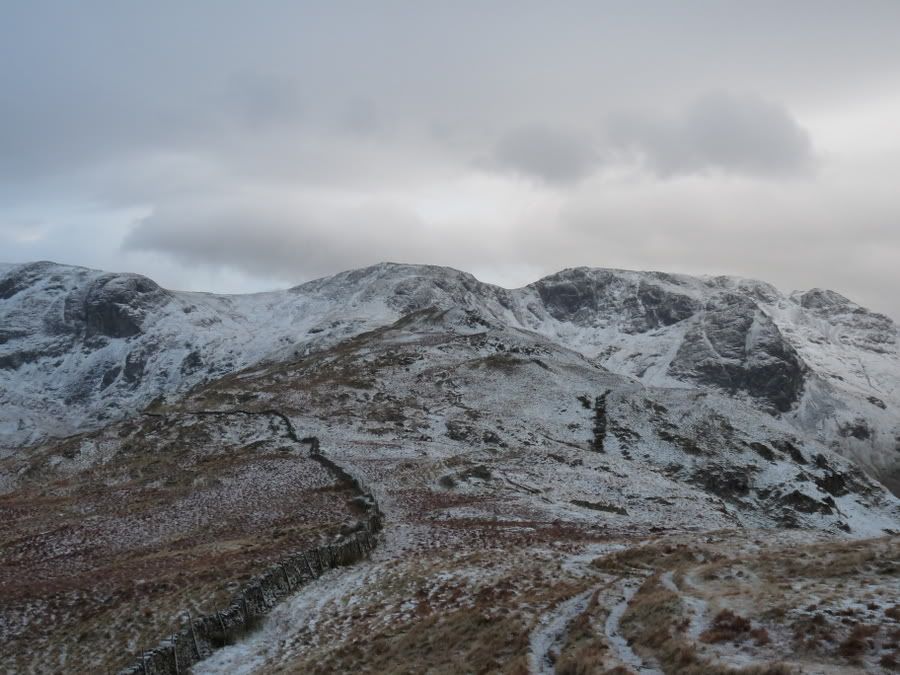 Hartsop Above How with Hart Crag beyond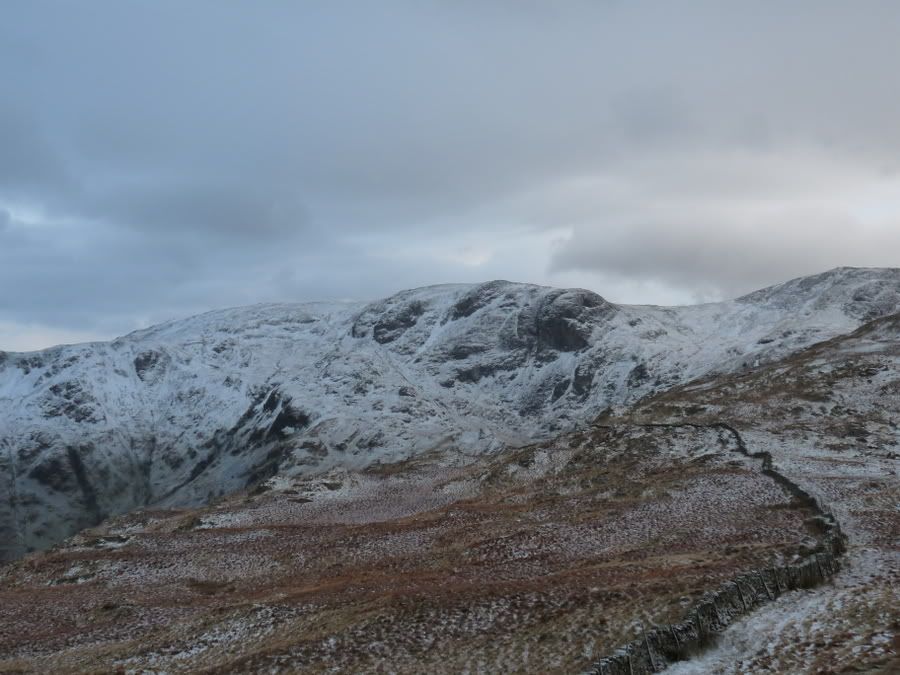 Dove Crag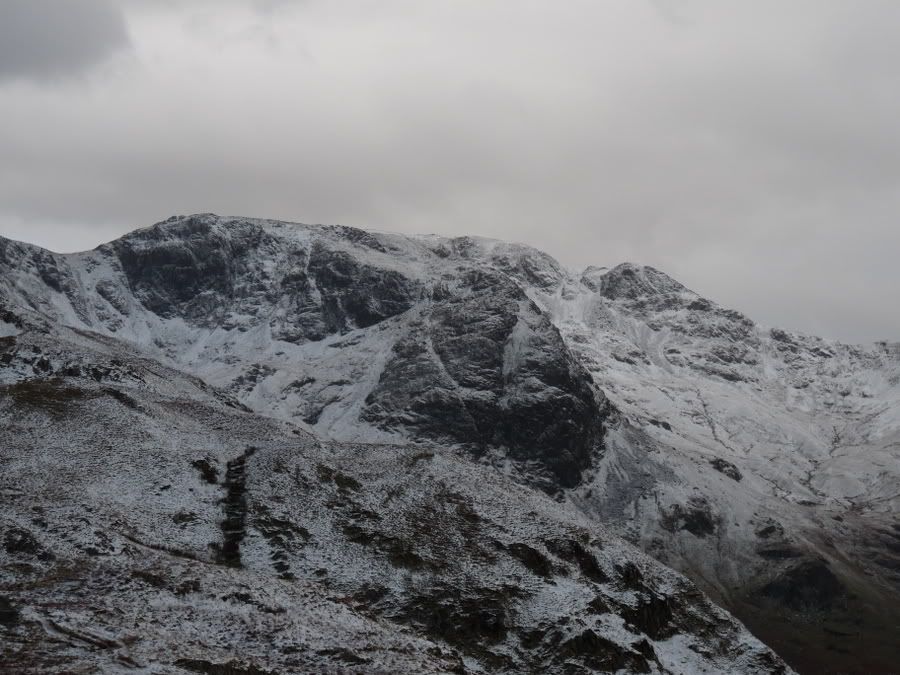 Fairfield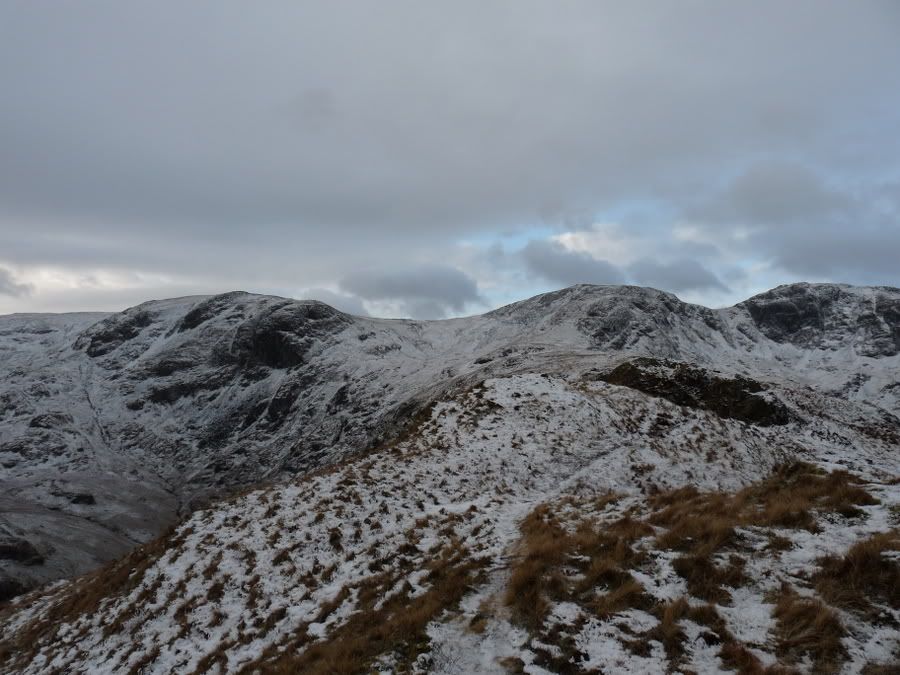 Hartsop Above How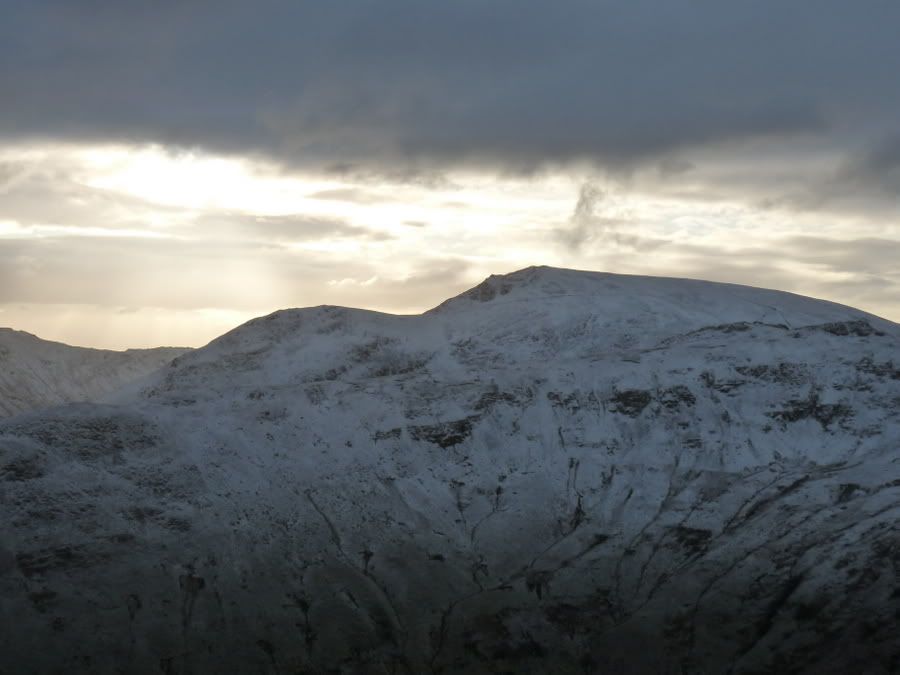 Zoomed in on Red Screes

Link Hause, between Hart Crag and Fairfield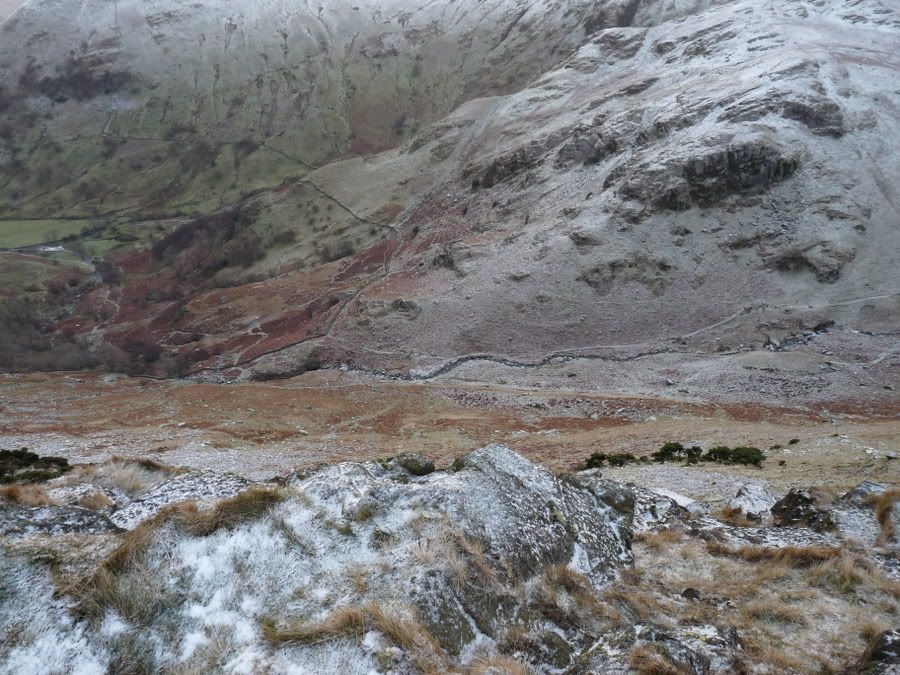 Dovedale from the summit of Hartsop Above How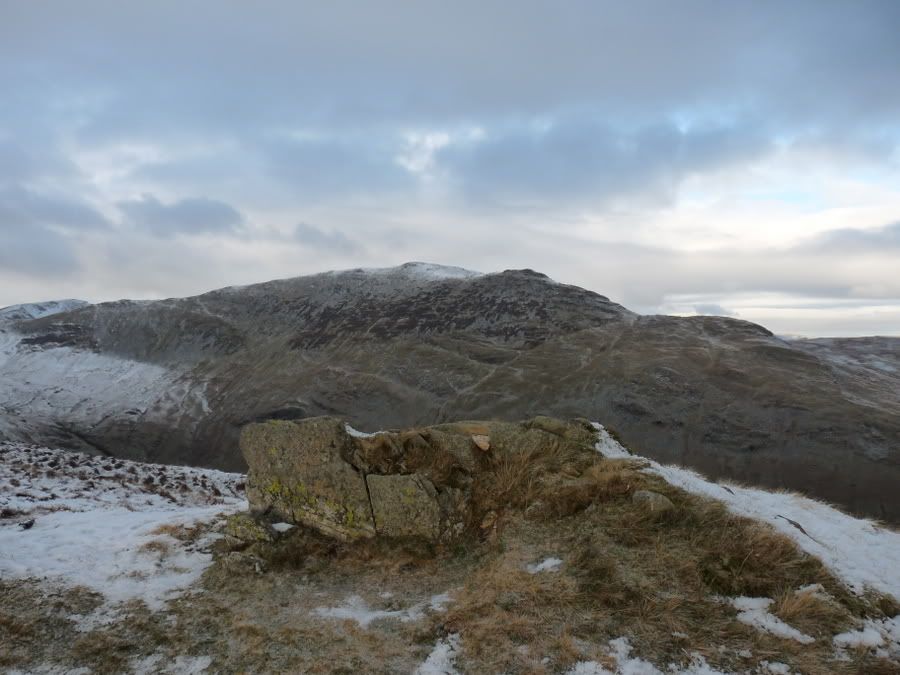 St. Sunday Crag from Hartsop Above How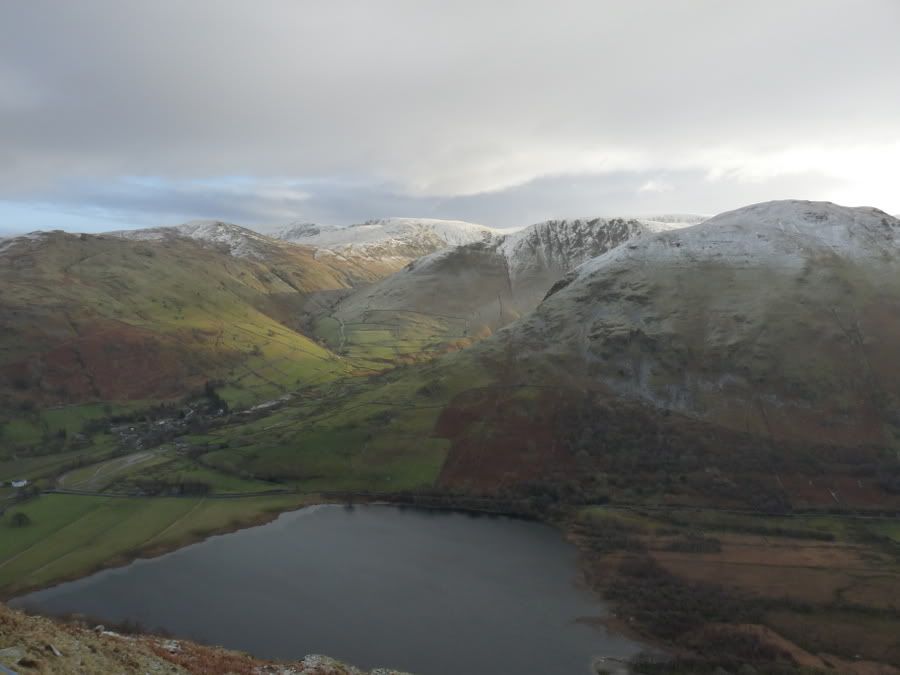 Brothers Water and High Street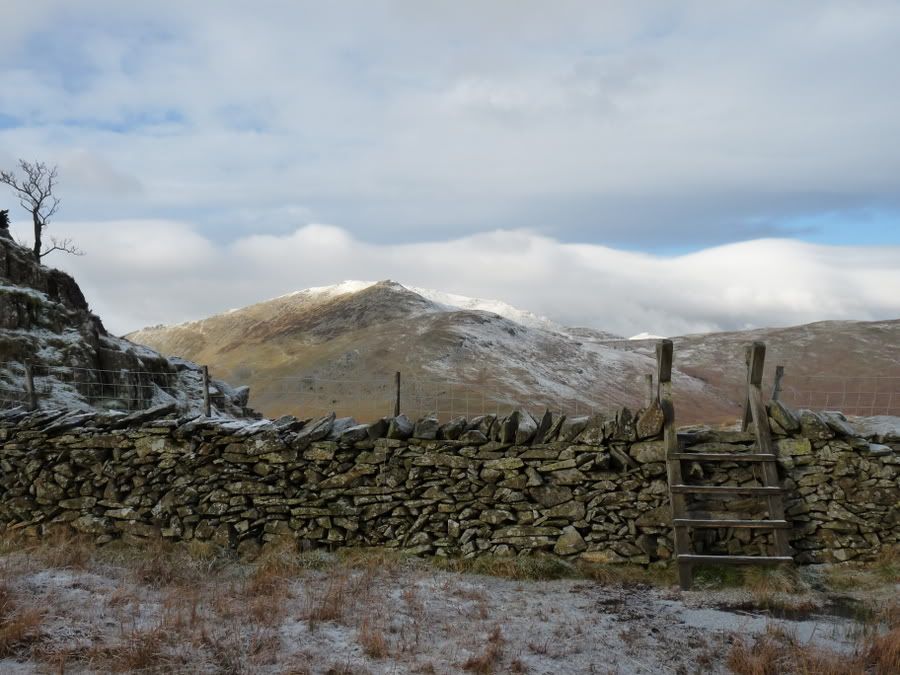 St. Sunday Crag