Walk Report: Coniston Old Man
| | |
| --- | --- |
| Date: | 18th Apr 2009 |
| Stats: | 10.0 miles, 3800 feet |
| Weather: | Lovely and sunny all day, warm with no wind and no rain |
| Trig Points: | 1: TP2382 – Coniston Old Man |
| Wainwrights: | 6: Wetherlam, Swirl How, Great Carrs, Grey Friar, Brim Fell, Coniston Old Man |
| Other Info: | Free parking on Walna Scar Road, no toilets |
| Summary: | Walna Scar Road, Church Beck, Wetherlam via Above Beck Fells, Swirl How, Great Carrs, Grey Friar, Brim Fell, Coniston Old Man, Walna Scar Road |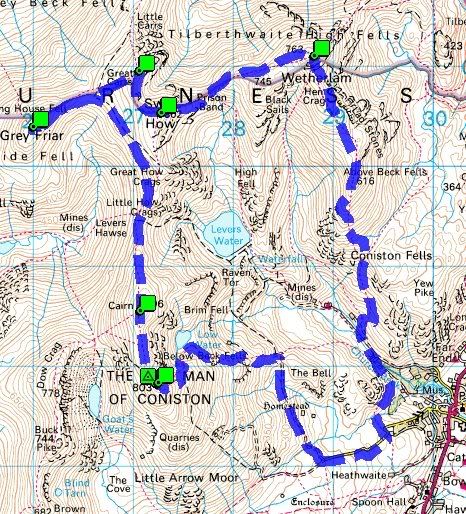 Key to symbols:

= Trig Point   

= Wainwright Summit
Probably the first time ever that Tex has planned one of our walks and I didn't want to disappoint by saying that I'd walked this only a few months earlier on my own. It was still a grand walk and even more enjoyable for selecting a better route up to Wetherlam, avoiding the boggy section in Red Dell which I chose last time.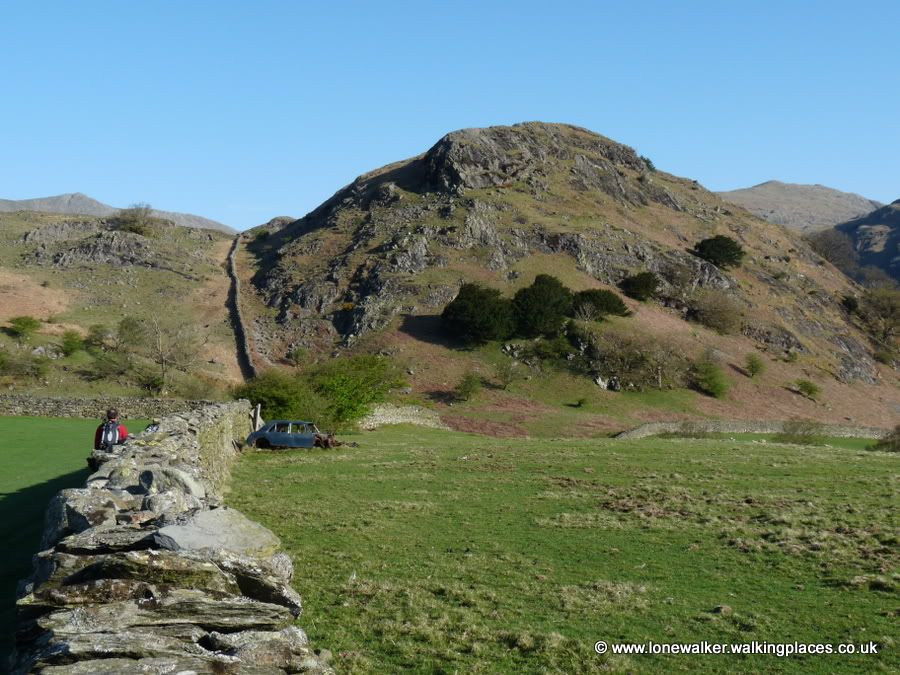 Not another crappy hire car – this one is long abandoned and I often wonder how it got here.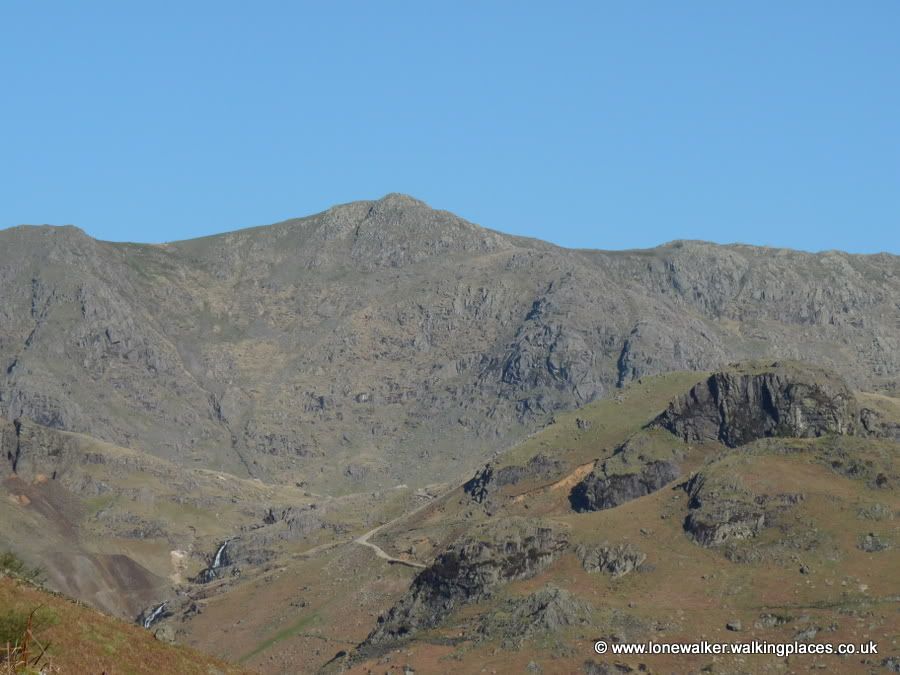 Coniston Old Man from the path up Church Beck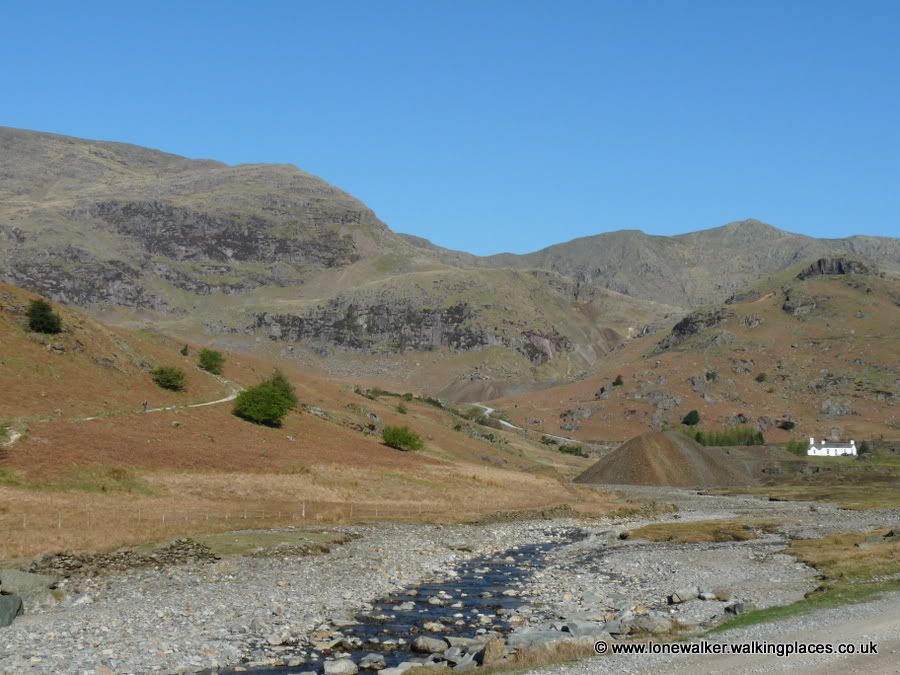 Coniston YHA, a wonderful springboard for a walking weekend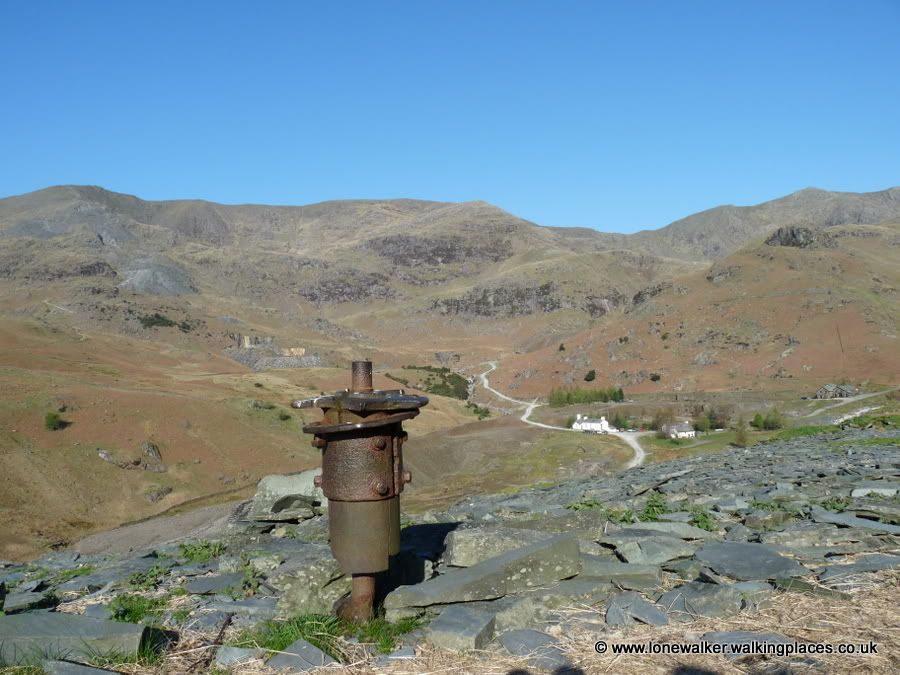 The quarries beneath Sweeten Crag – this must be some sort of winding gear I guess?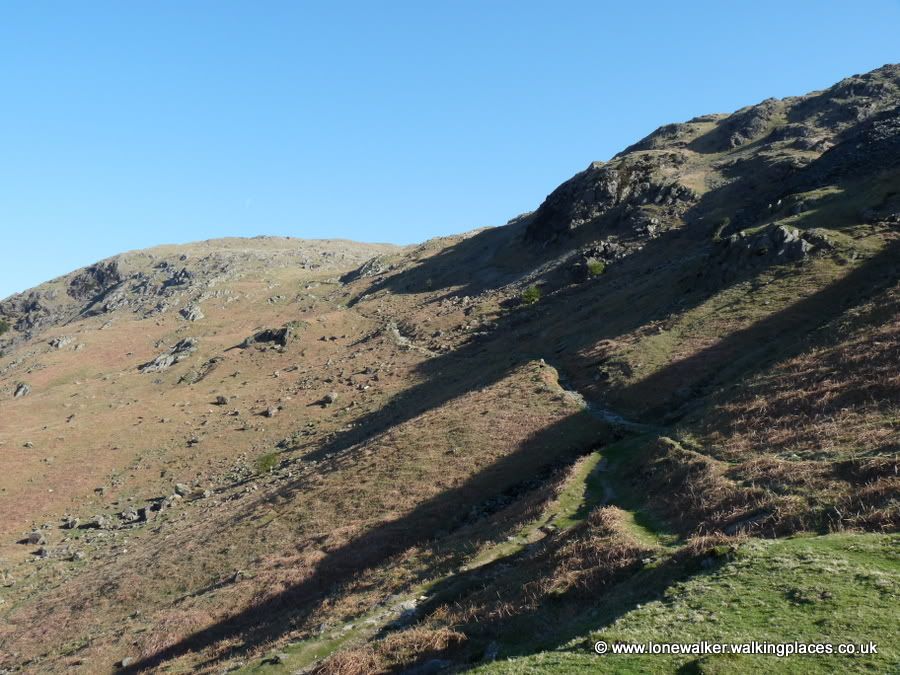 The path up Sweeten Crag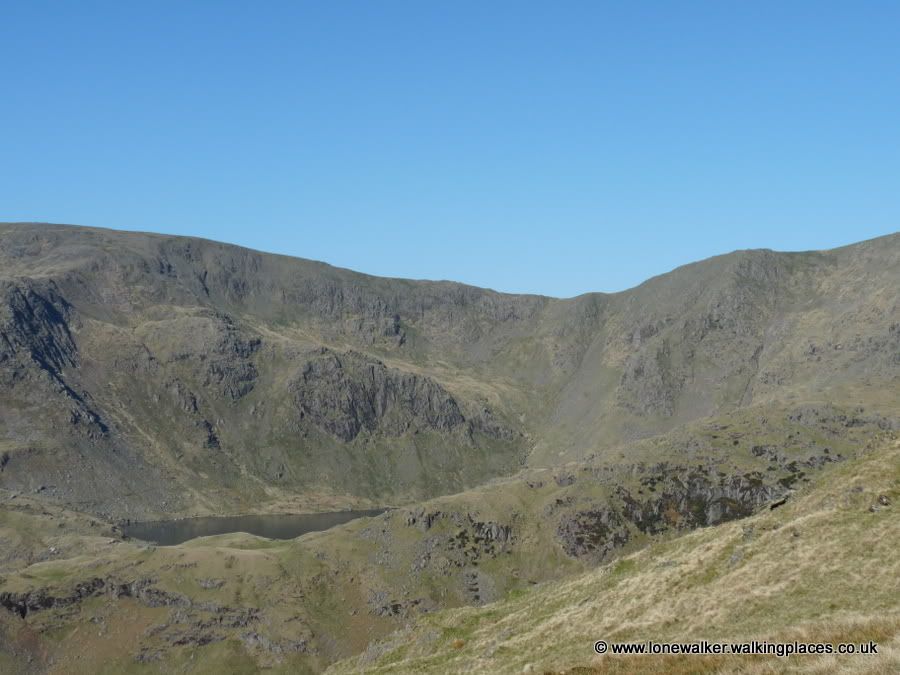 The first sight of Levers Water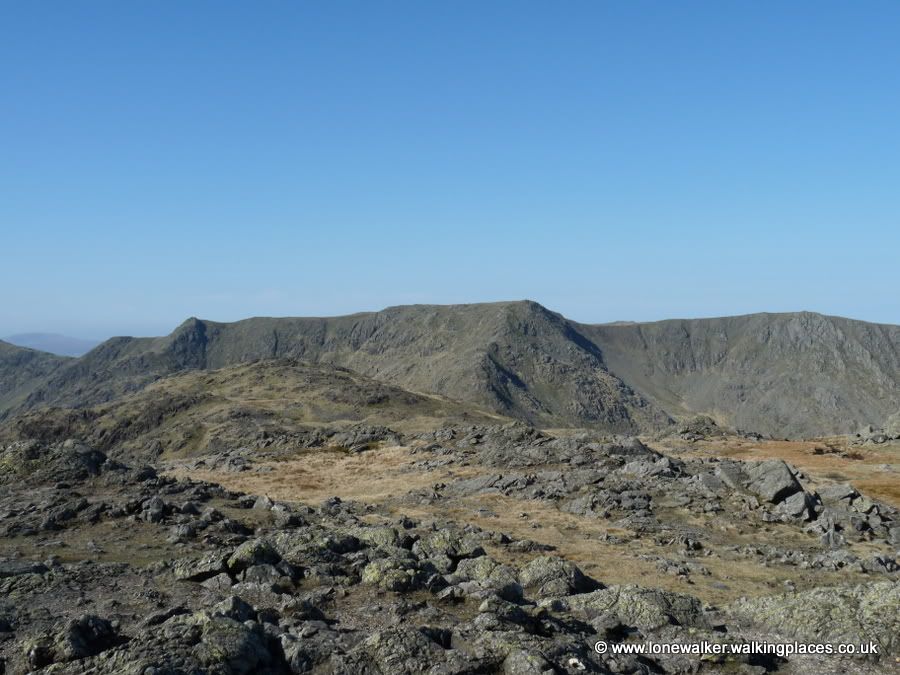 The Old Man ridge line from Wetherlam

Swirl How – an impressive looking crag face to climb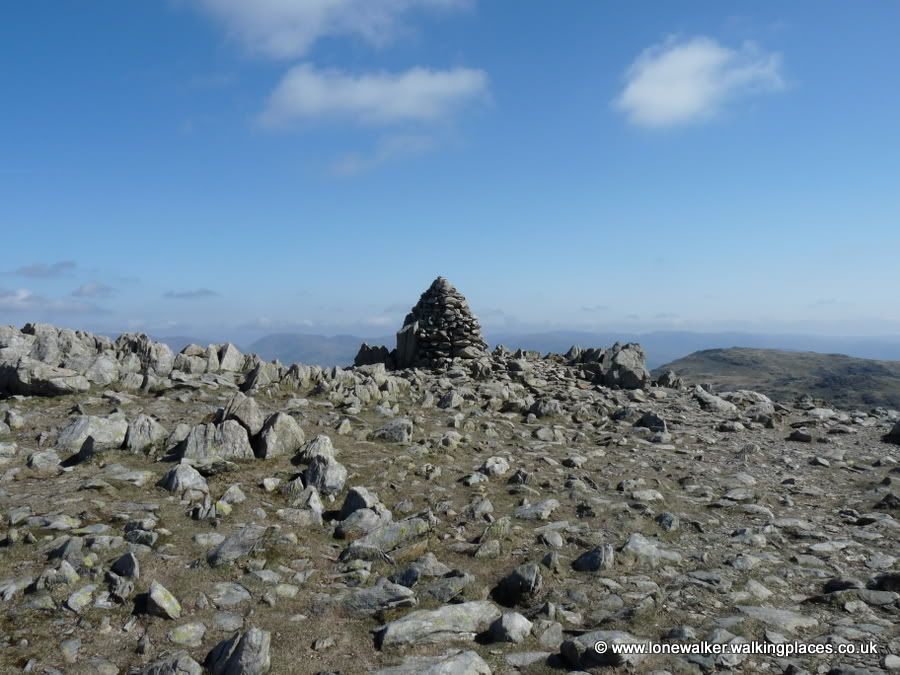 Summit cairn on Swirl How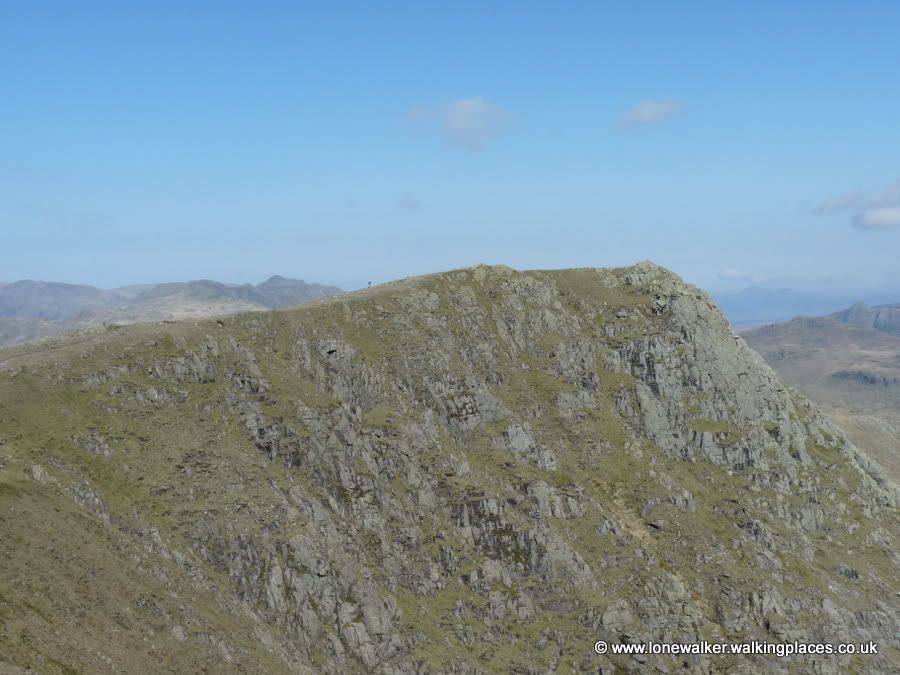 Great Carrs, with tiny little walker heading to the top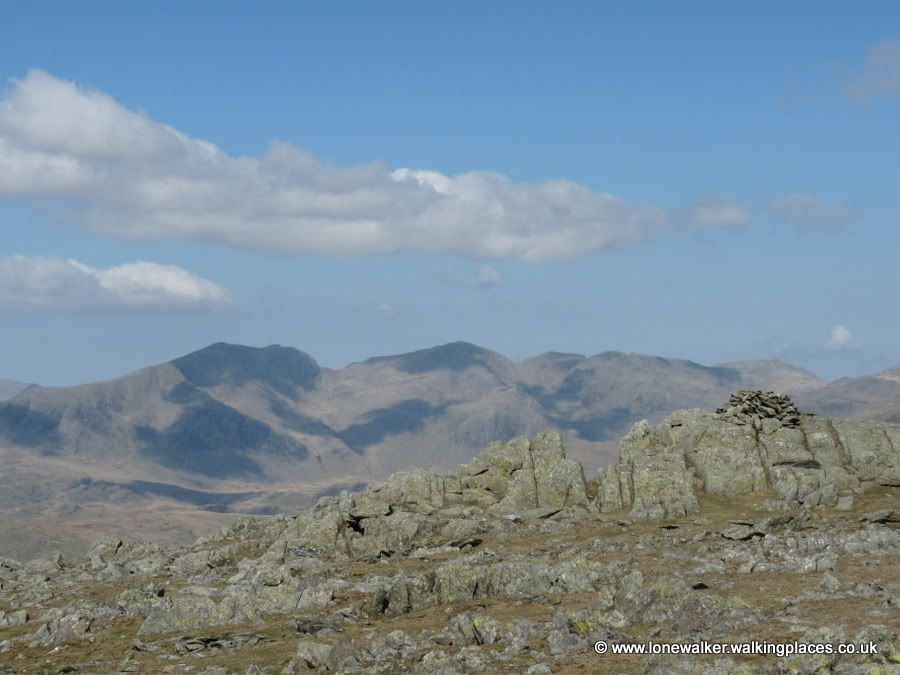 The Scafells from Grey Friar summit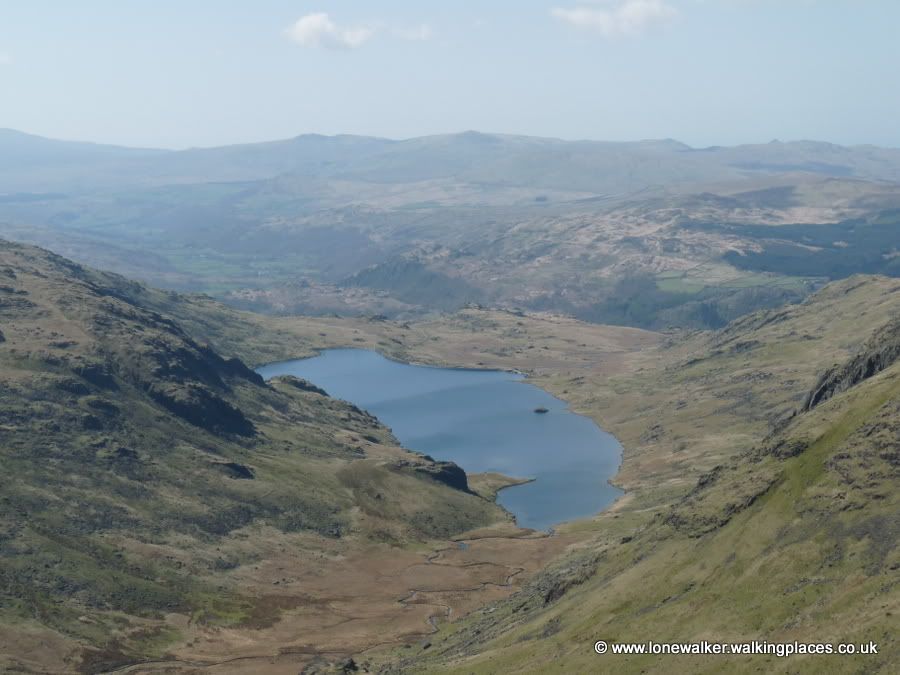 Seathwaite Tarn from the path from Grey Friars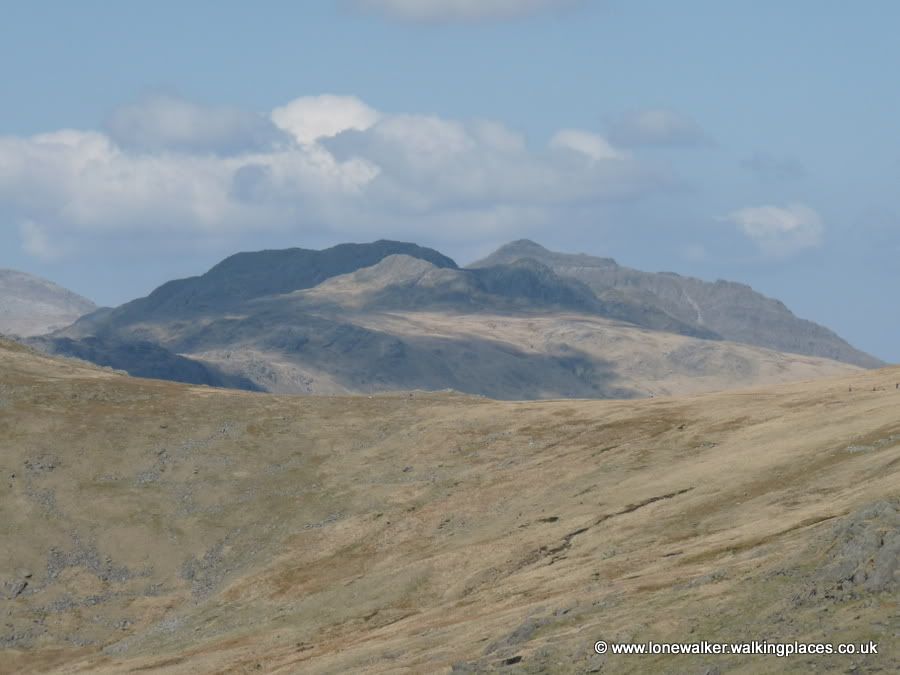 Looking back along the path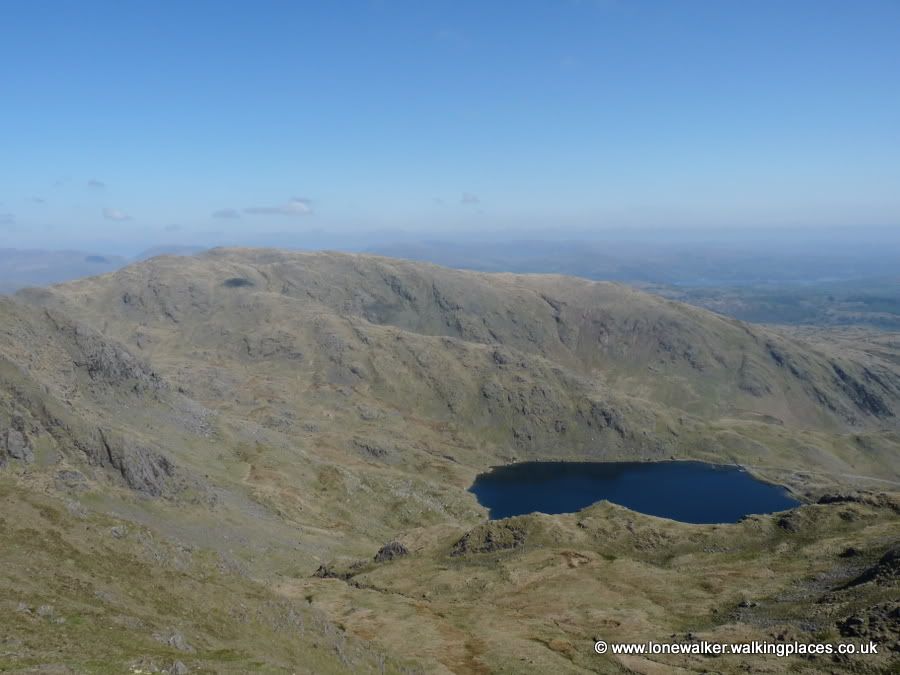 Levers Water from Brim Fell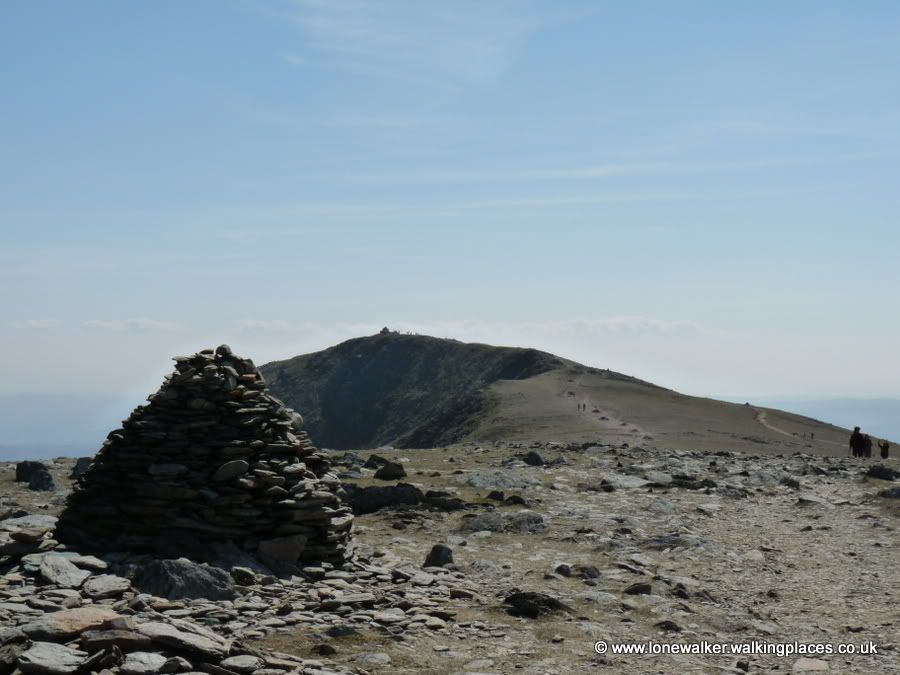 Brim Fell and the Old Man behind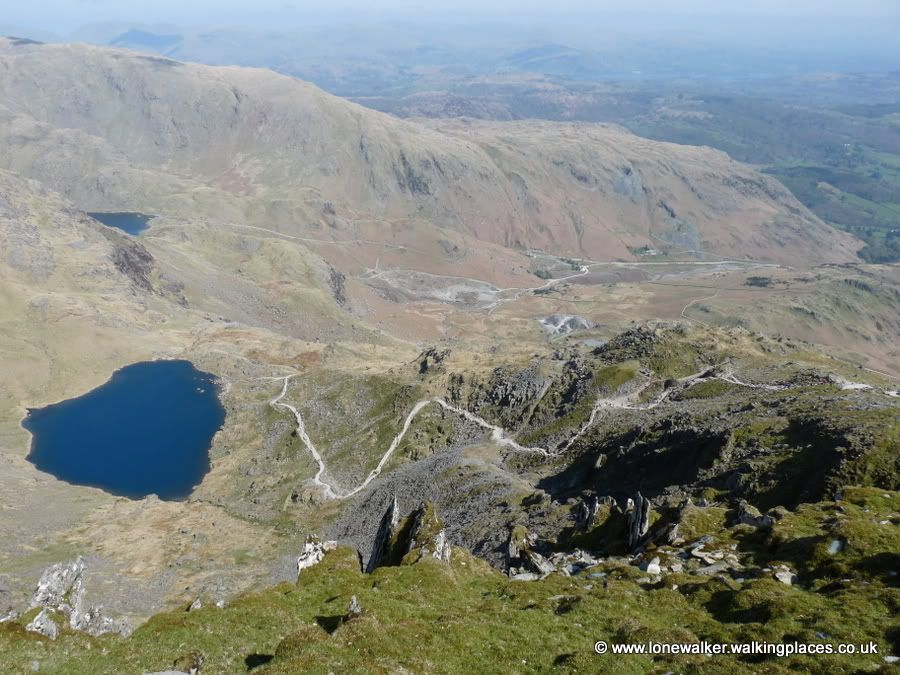 Low Water and the tourist path – jammed with tourists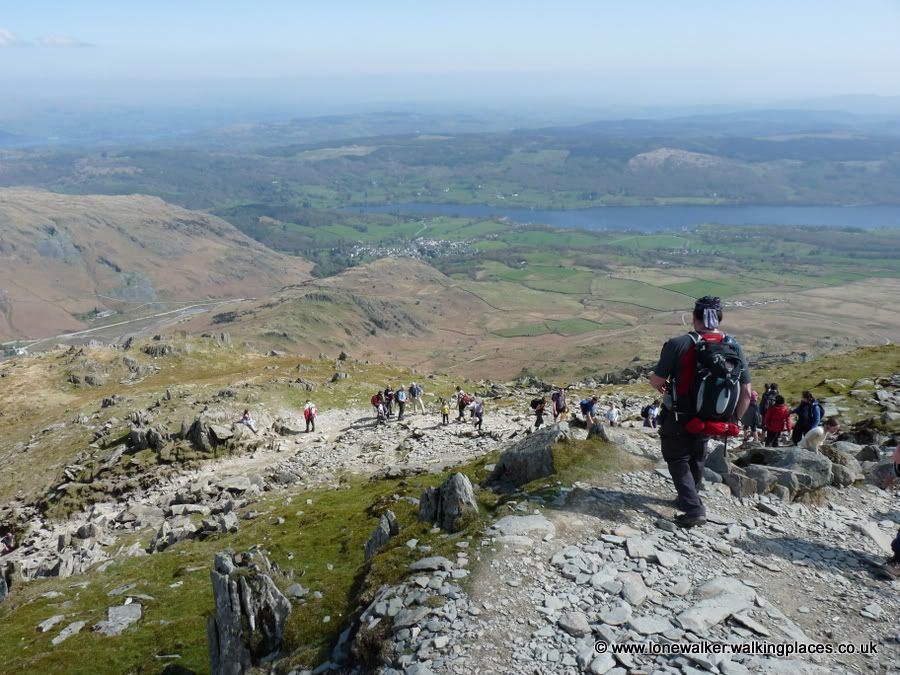 Tex begins the painful descent, against the flow of traffic coming up the hill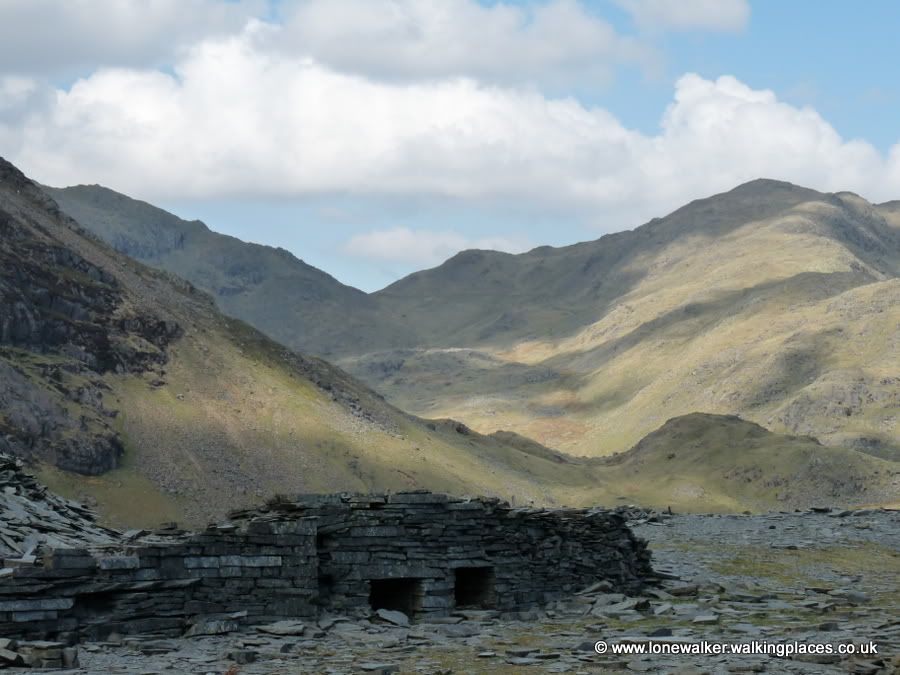 Slate mine buildings with Wetherlam behind