Walk Report: Kinder Downfall
| | |
| --- | --- |
| Date: | 16th Mar 2009 |
| Stats: | 9.0 miles, 2000 feet |
| Weather: | Sunny to start, clouding later, no rain, no wind |
| Trig Points: | 2: TP6378 – The Edge, TP4216 – Kinder Low |
| Wainwrights: | N/A |
| Other Info: | Parking at Bowden Bridge, with toilets. Room on road if you arrive early |
| Summary: | Bowden Bridge, Kinder Reservoir, William Clough, The Edge, Kinder Downfall, Kinder Low, Edale Cross, Bowden Bridge |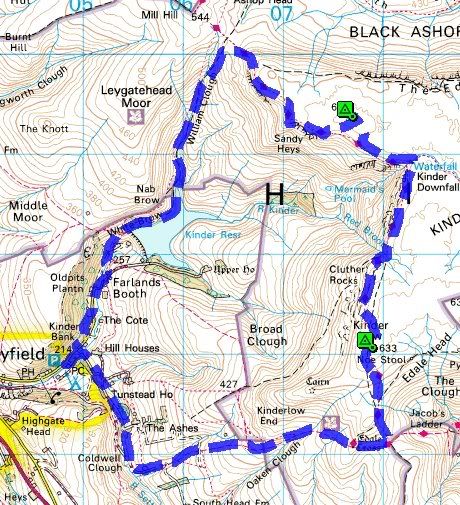 Key to symbols:

= Trig Point
A short leg stretcher, just to be out on a day when I had other things to do. met almost no-one all day. Lovely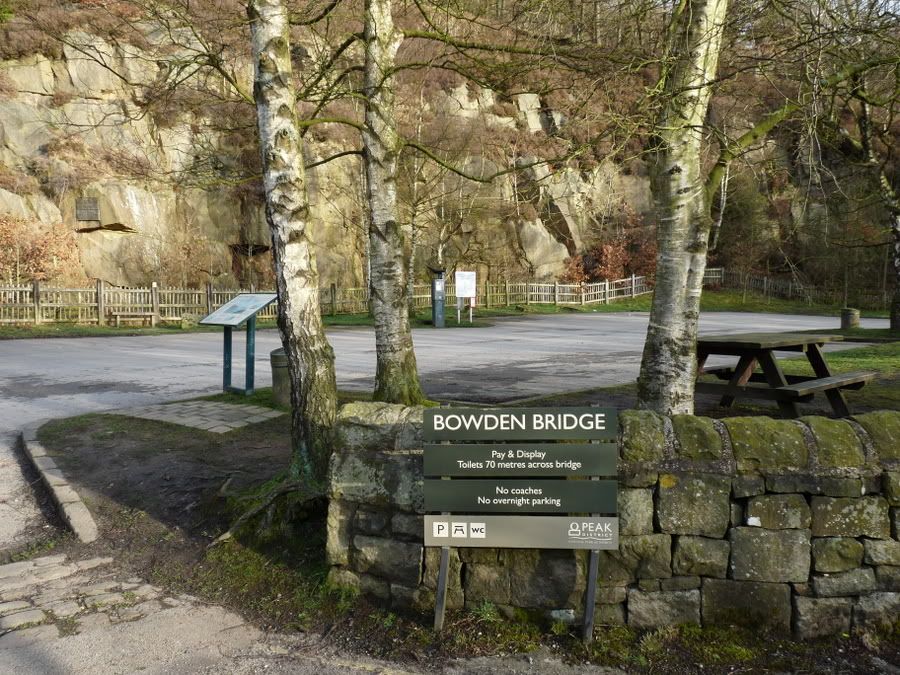 An early start and the car park is empty – parking spaces on the road meant I avoided the £3.50 toll for the car park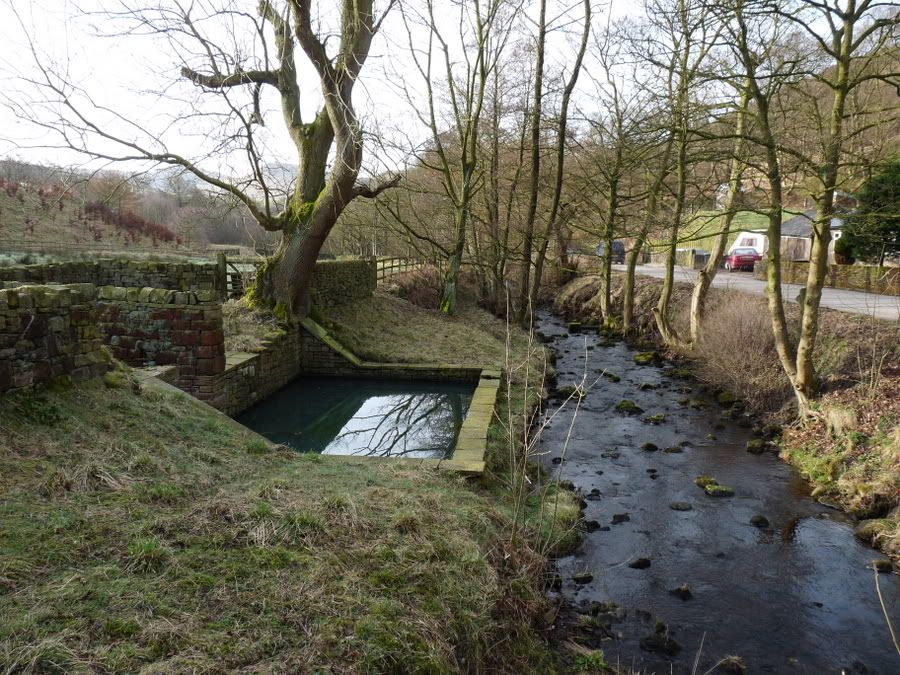 Booth Sheepwash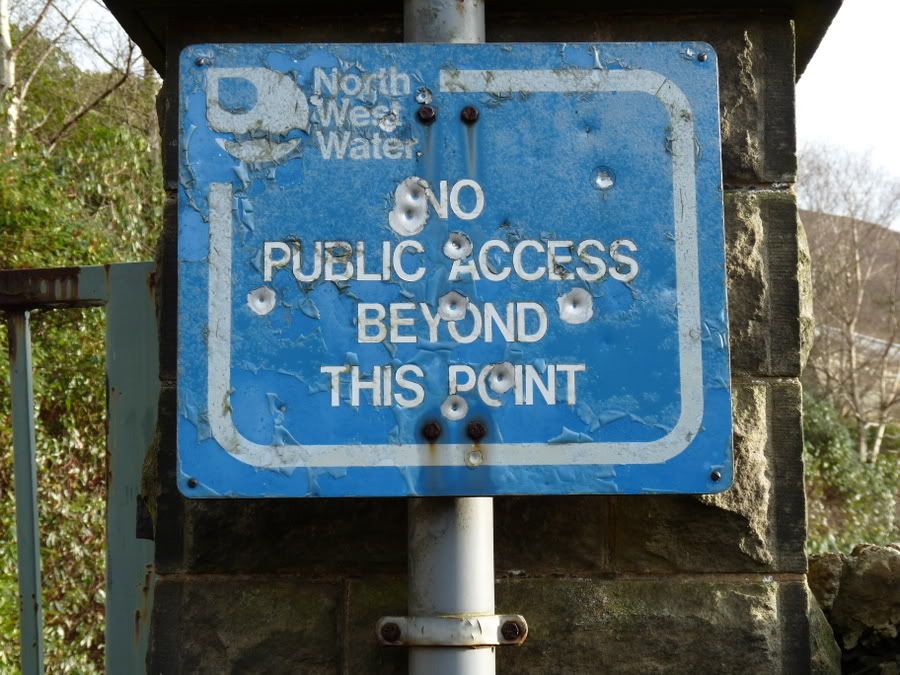 No Public Access – trespassers will be shot – survivors will be shot again!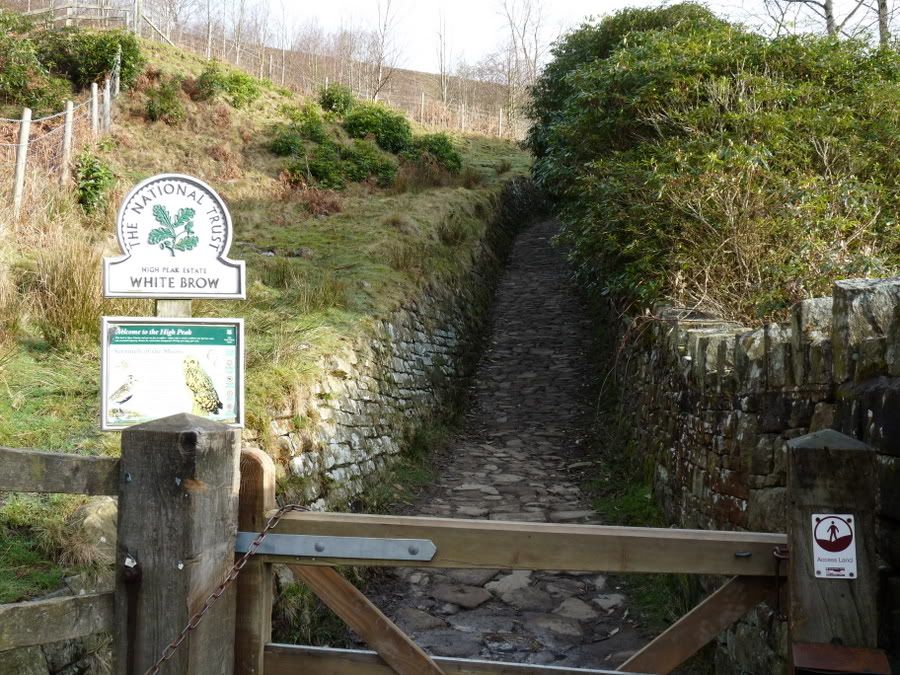 The walled path leads onto the fellside….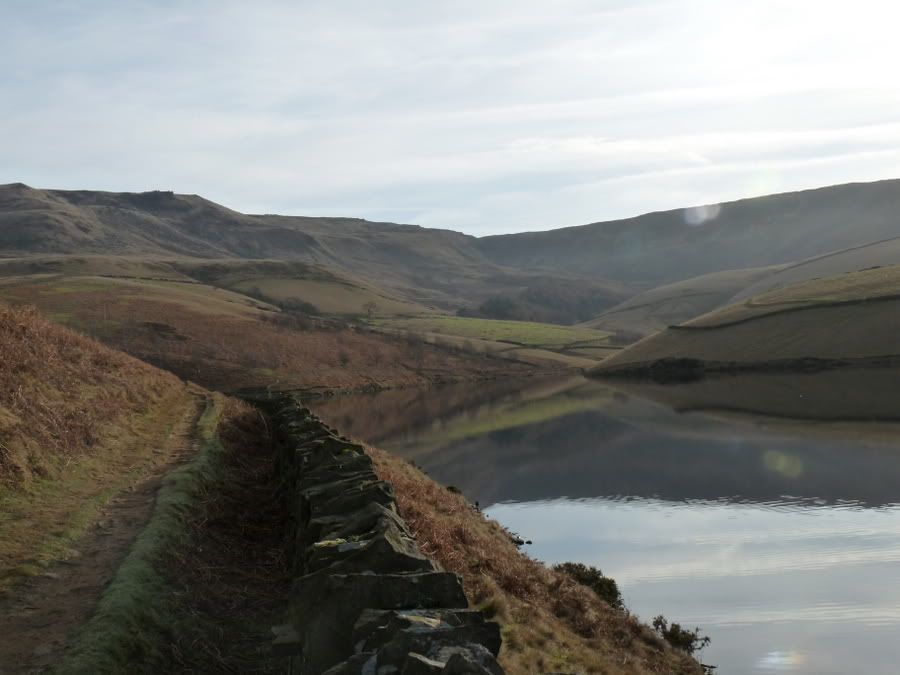 And the beautifully still reservoir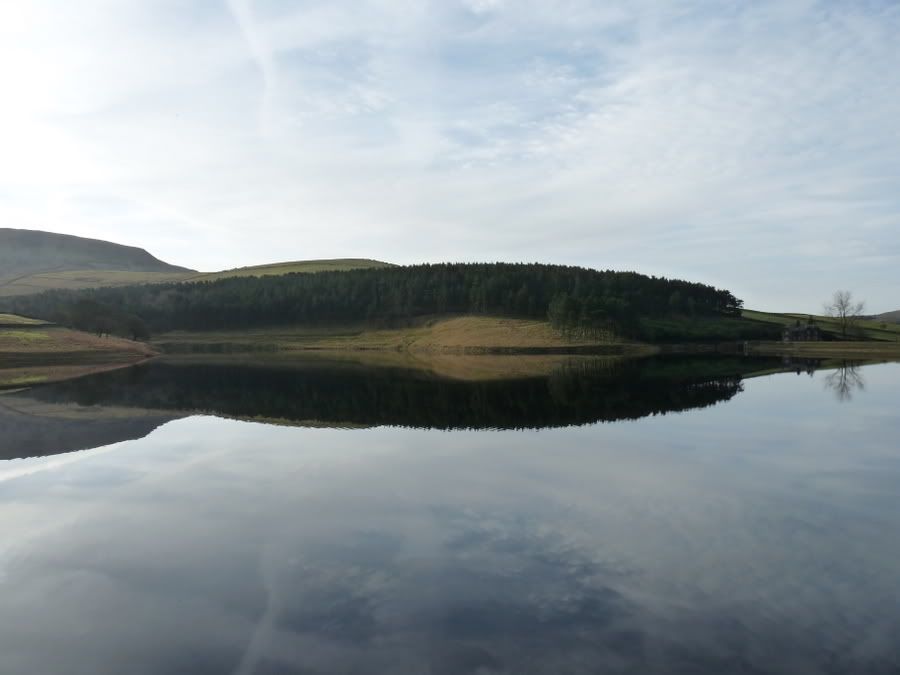 Trees and cloud reflected in the still waters of Kinder Reservoir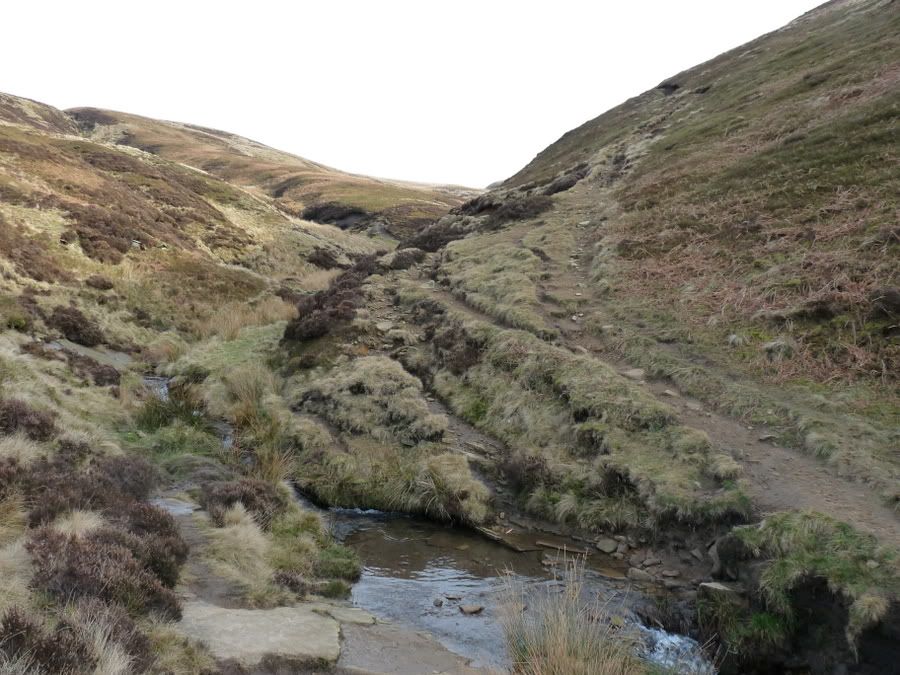 The path up William Clough – part of the original trespass route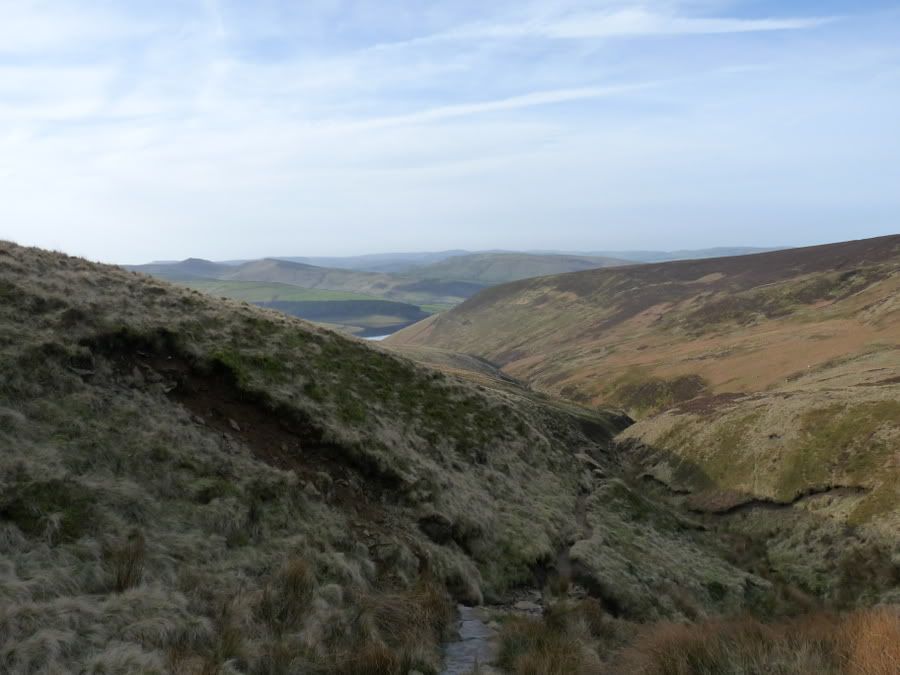 Looking back down William Clough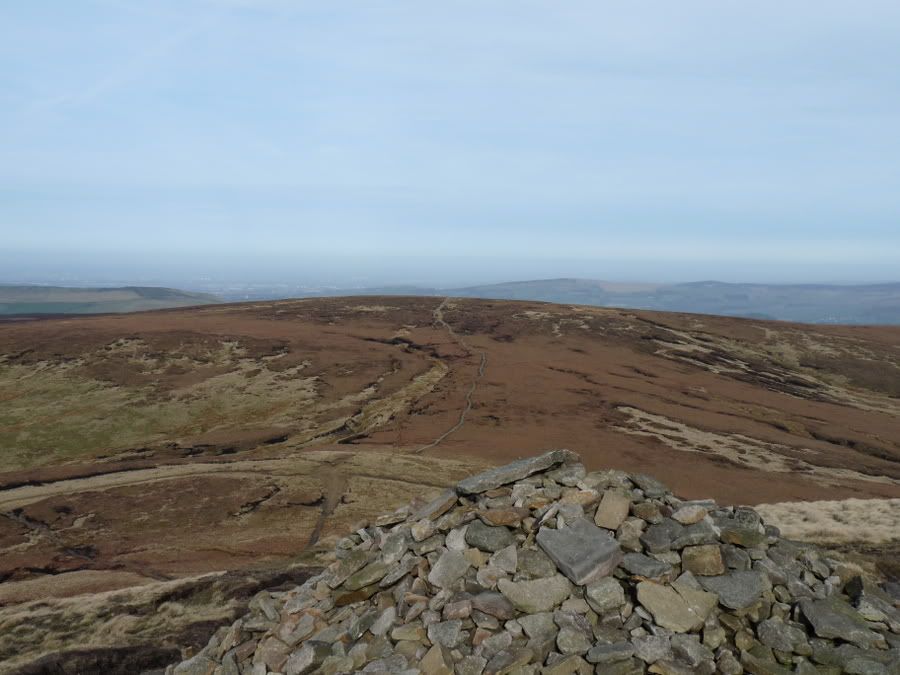 On the Pennine Way, with Mill Hill behind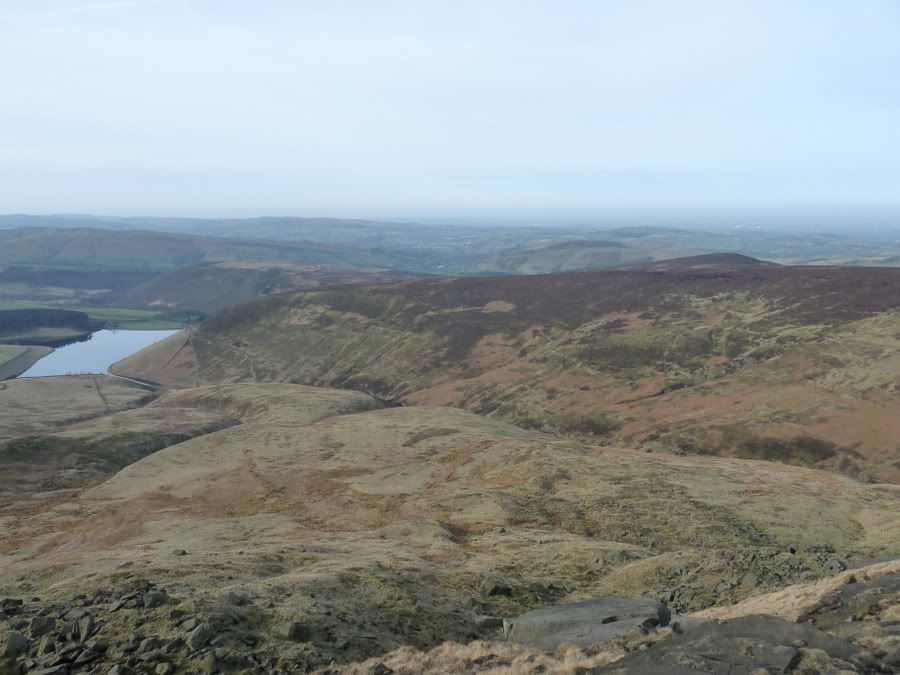 Looking ack to the reservoir from the Edge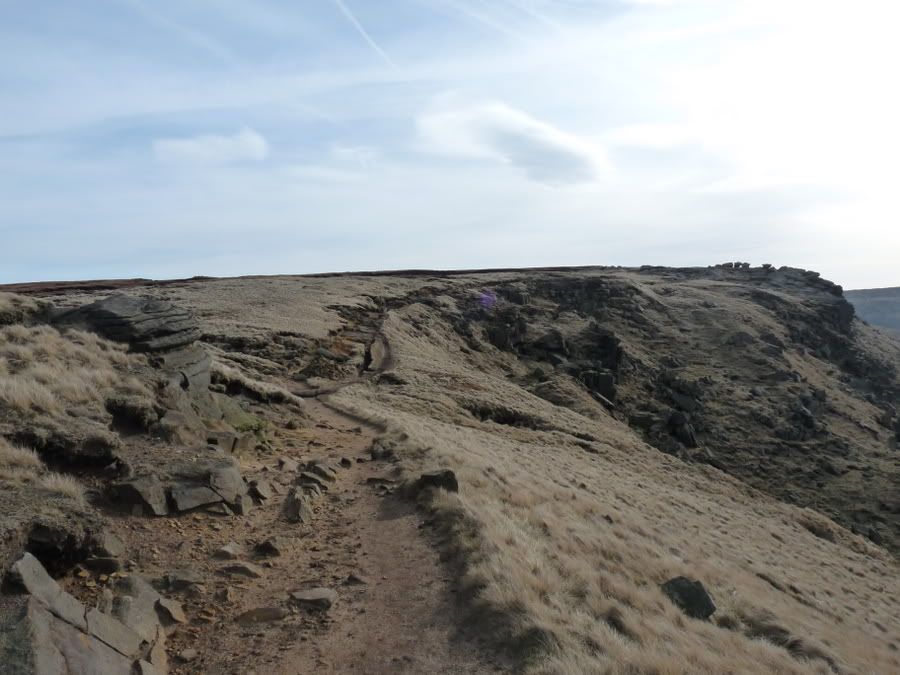 Rock formations litter this route – some are spectacular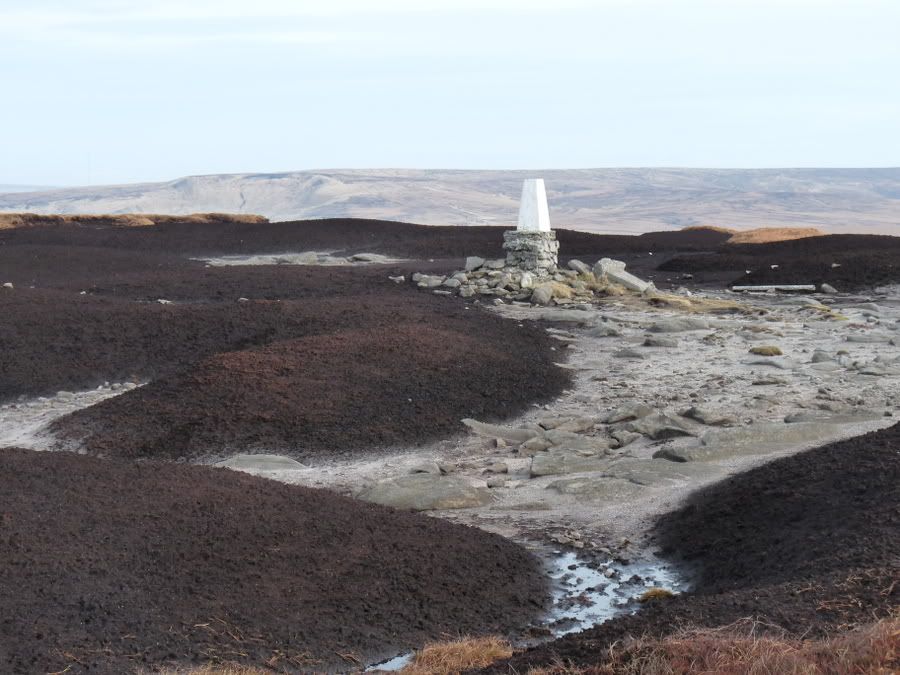 The trig point on The Edge – rising from a sea of peat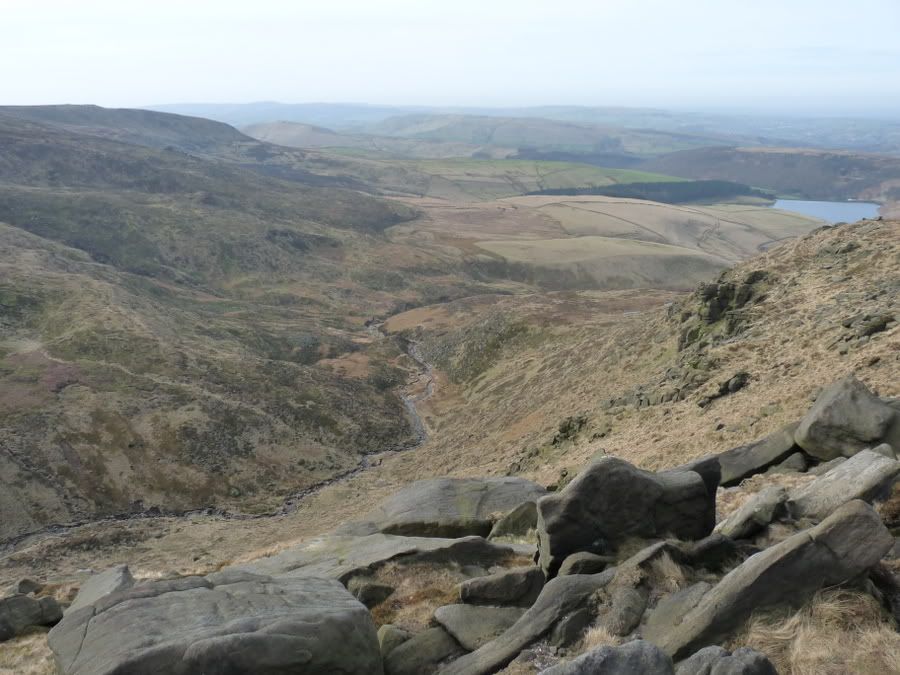 The River Kinder, flows down from the Downfall to the reservoir below

Kinder Downfall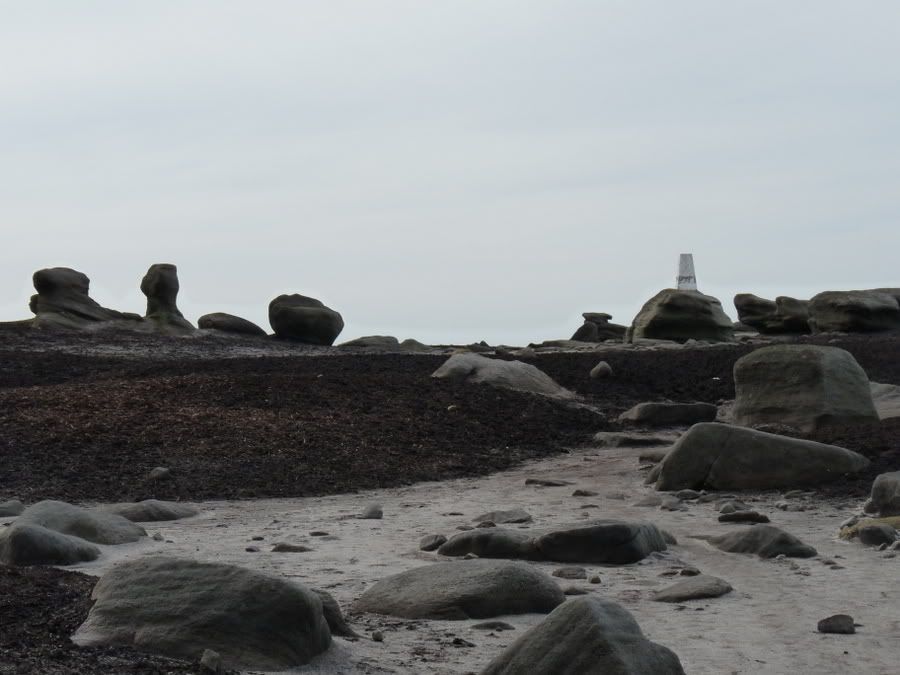 The trig point at Kinder Low, surrounded by gritstone outcrops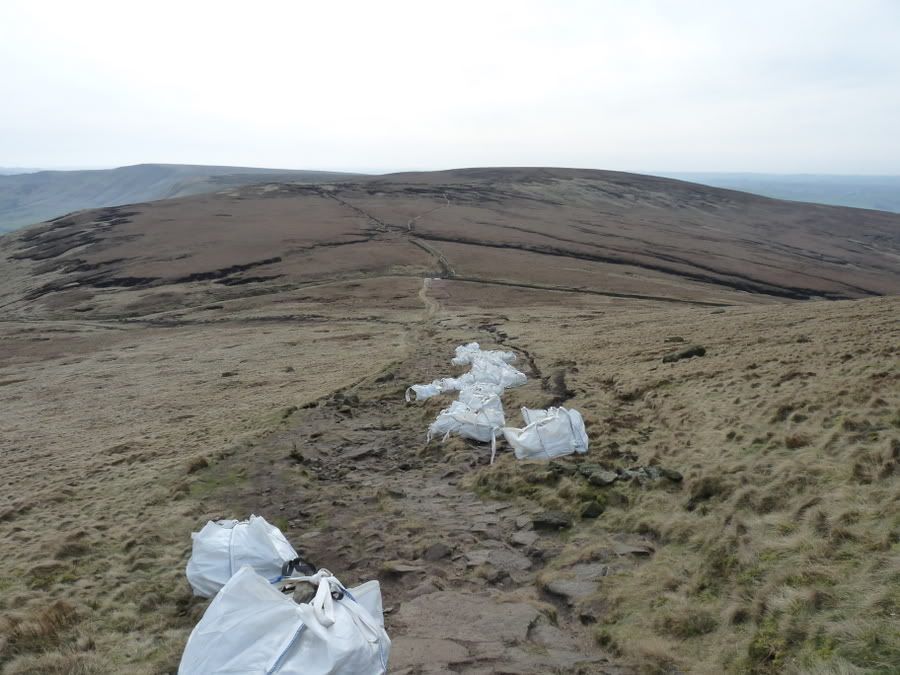 Path repairs on the Pennine Way route, heading down to Jacobs Ladder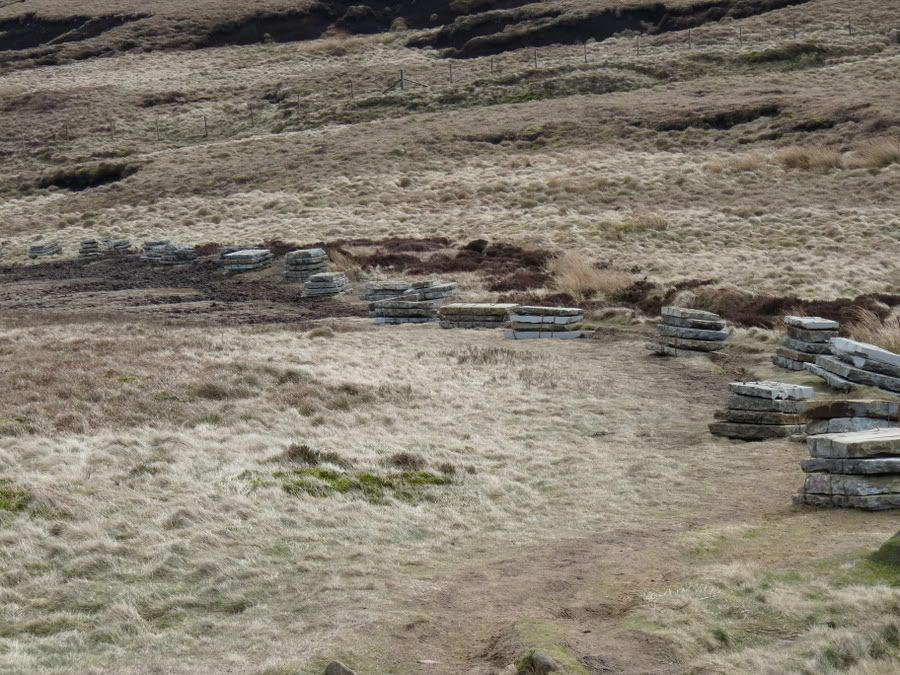 A new path – oo, a path, a path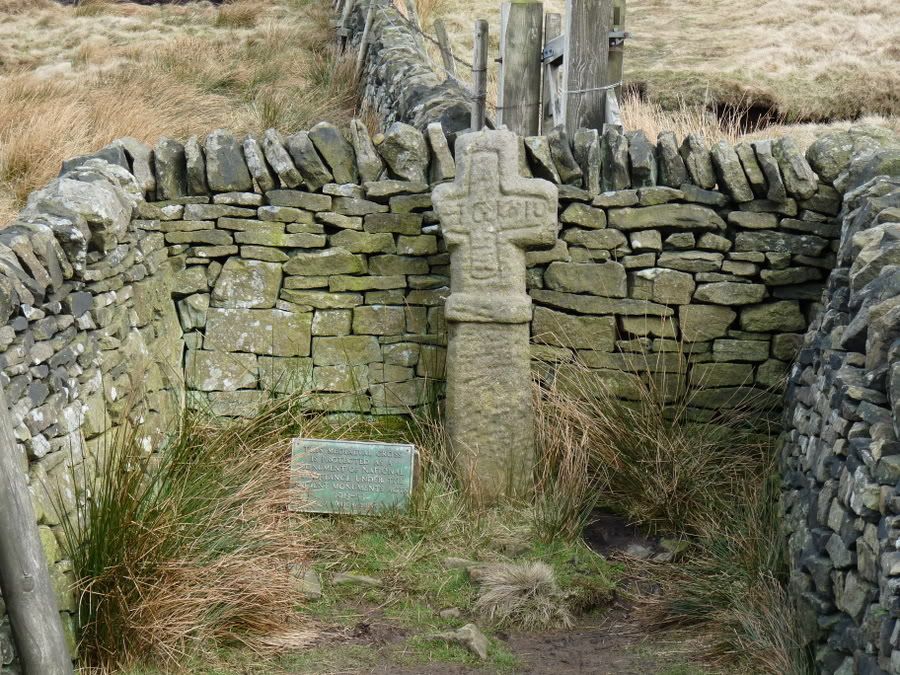 Edale Cross, medieval in origin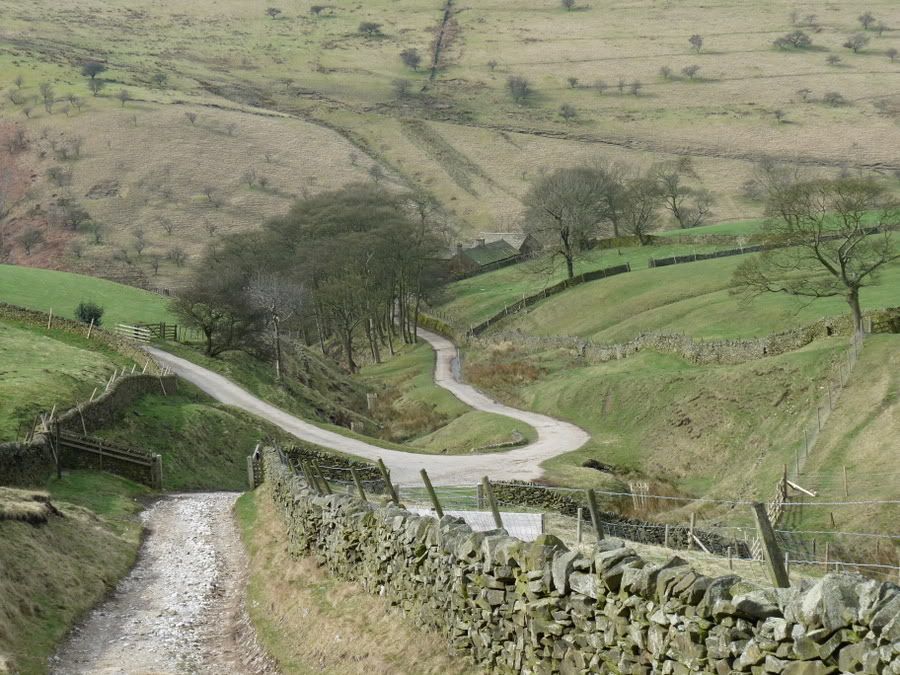 The winding road, back through Coldwell Clough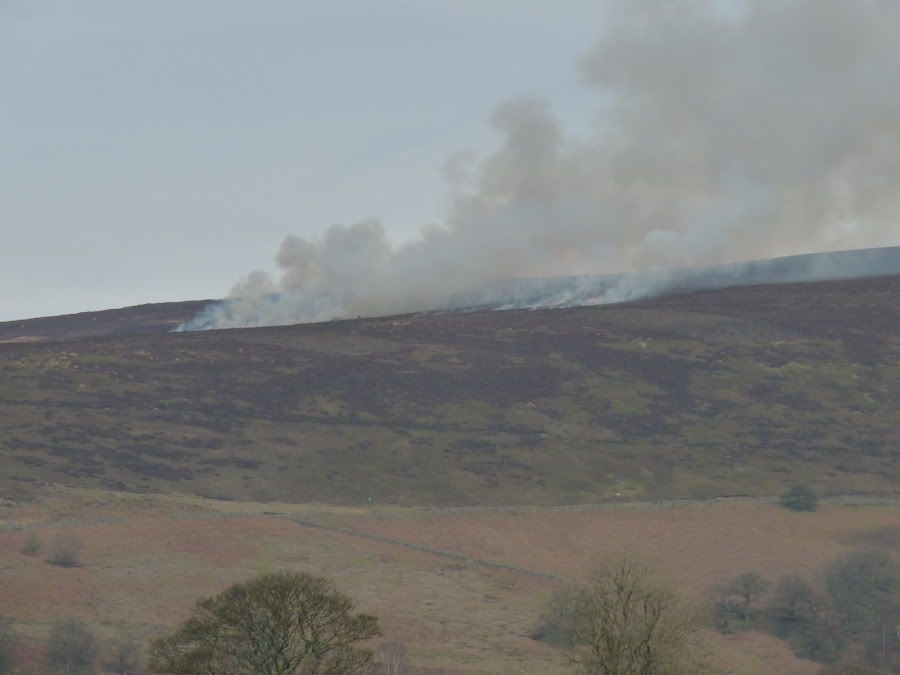 Distant fires on the heather clad fells – grouse management in action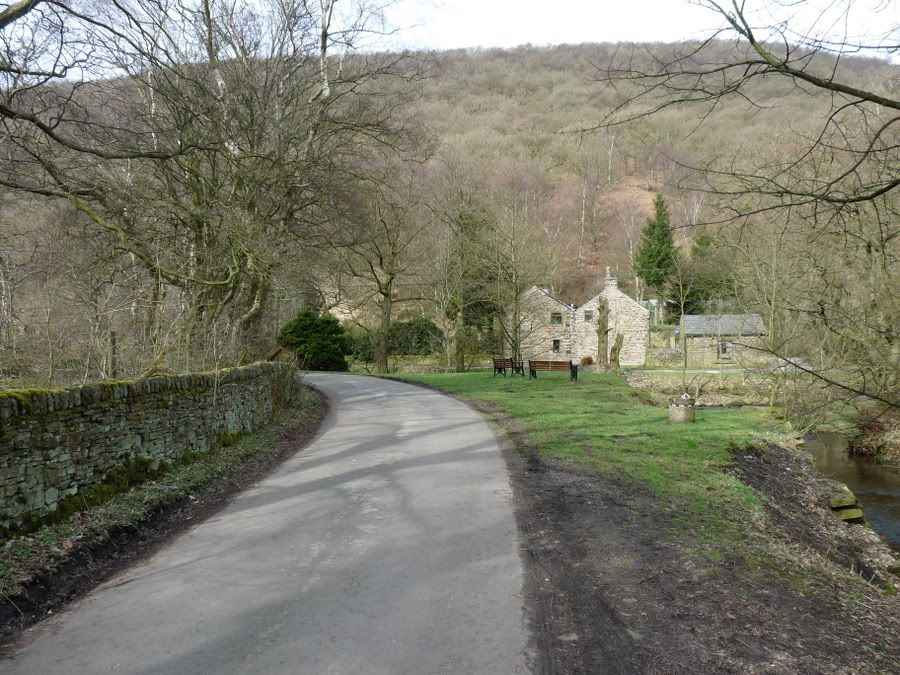 Return to Hayfield