Walk Report: The Cloud & Croker Hill
| | |
| --- | --- |
| Date: | 13th Apr 2009 |
| Stats: | 16.0 miles, 2500 feet |
| Weather: | Mostly clear with no wind or rain |
| Trig Points: | 2: TP6366 – The Cloud, TP2603 – Croker Hill |
| Wainwrights: | N/A |
| Other Info: | The car park at Timbersbrook is never open when I arrive, so I always park on the road, no toilets |
| Summary: | Timbersbrook, The Cloud, Gritstone Trail to Sutton Common (Croker Hill), Bosley Locks, Canal Towpath, Timbersbrook |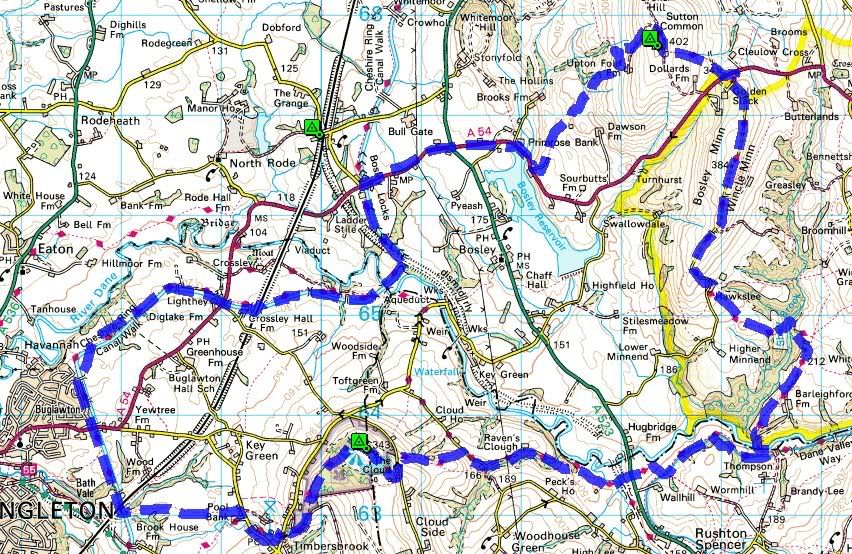 Key to symbols:

= Trig Point
The longest of my training walks this weekend, but another one I could do in my sleep. Nothing too challenging, just nice to get a few miles under my belt.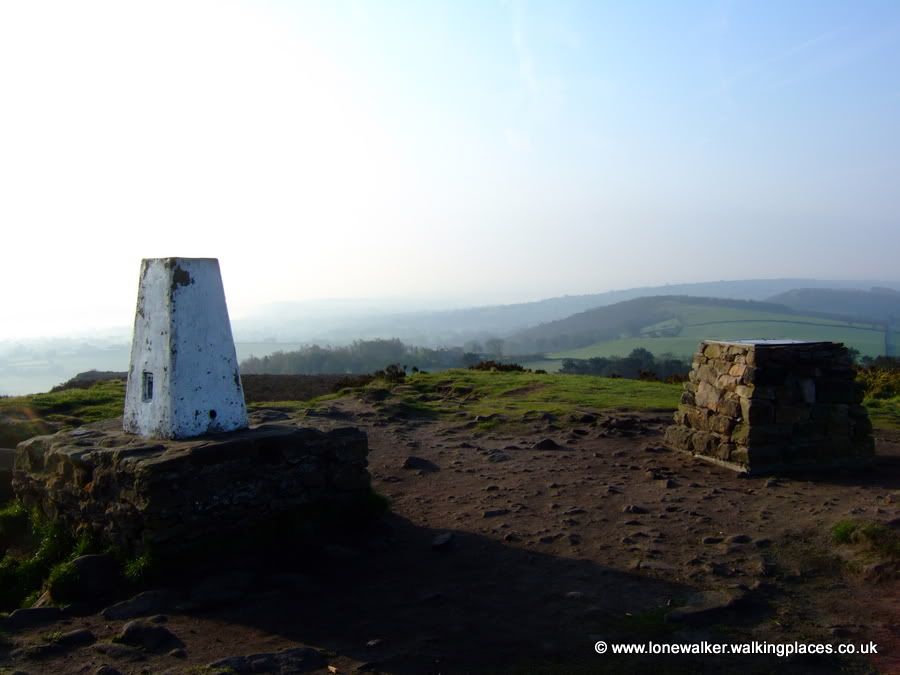 Trig point and hill finder on The Cloud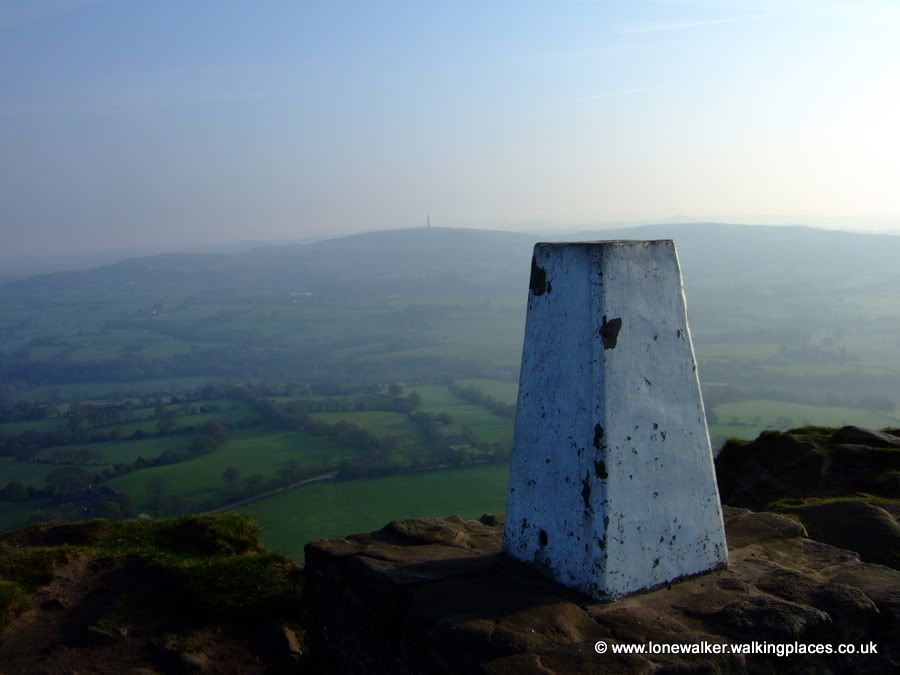 The Cloud summit, looking towards the BT tower on Sutton Common, my next hill summit.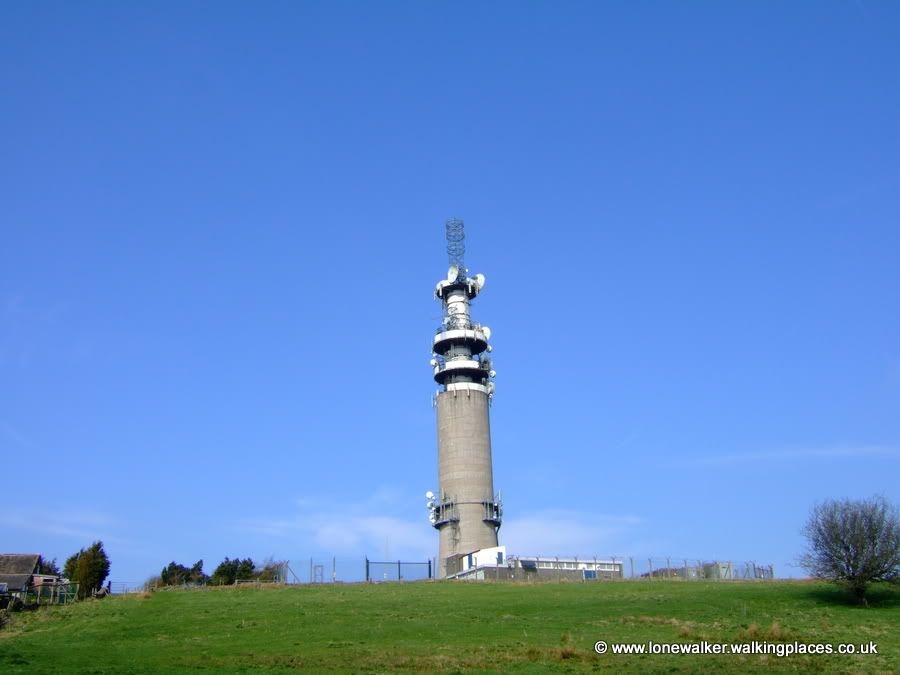 BT Tower on Sutton Common, also known as Croker Hill. There used to be a trig point here but it was consumed as part of the tower construction.