Walk Report: Ward's Stone & Tarnbrook Fell
| | |
| --- | --- |
| Date: | 17th Jan 2009 |
| Stats: | 12.5 miles, 1600 feet |
| Weather: | Very cold and windy but plenty of sunshine |
| Trig Points: | 2: TP0700 – Mallowdale Pike, TP6740 – Wards Stone |
| Wainwrights: | N/A |
| Other Info: | Free parking for many cars by Jubilee Tower |
| Summary: | Jubilee Tower, Lower Lee, Tarnbrook, Tarnbrook Fell, Grey Crag, Ward's Stone, Grit Fell, Jubilee Tower |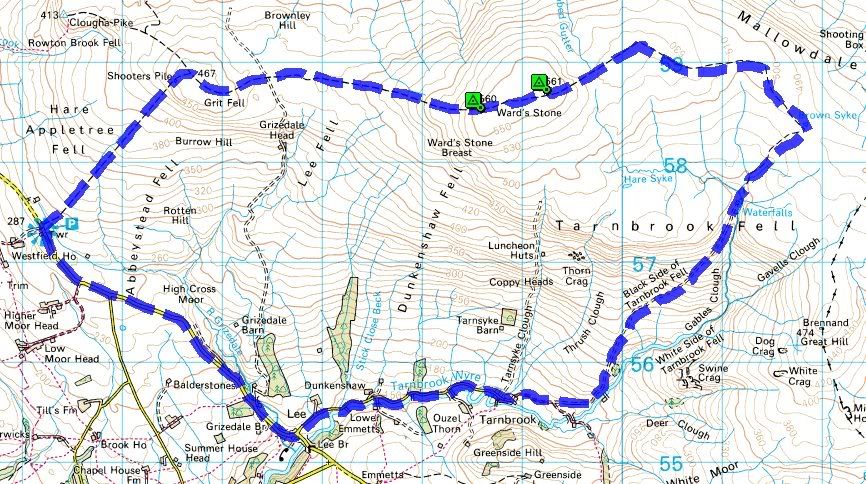 Key to symbols:

= Trig Point
A lonely place to walk, but great if you like quiet fells. Lots of heather bashing and very boggy in places.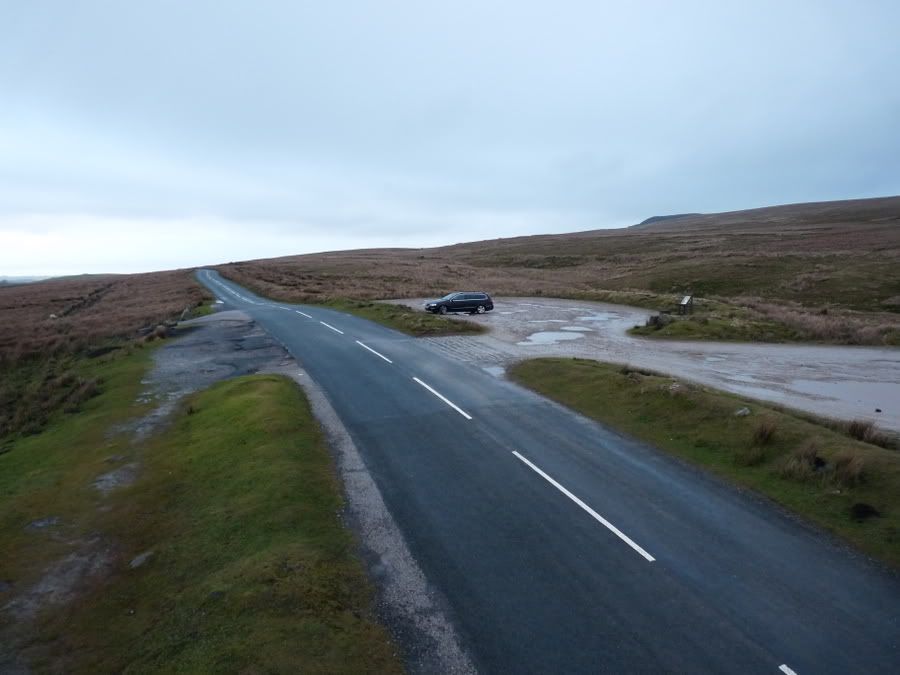 The car parked at Jubilee Tower, photo taken from top of said tower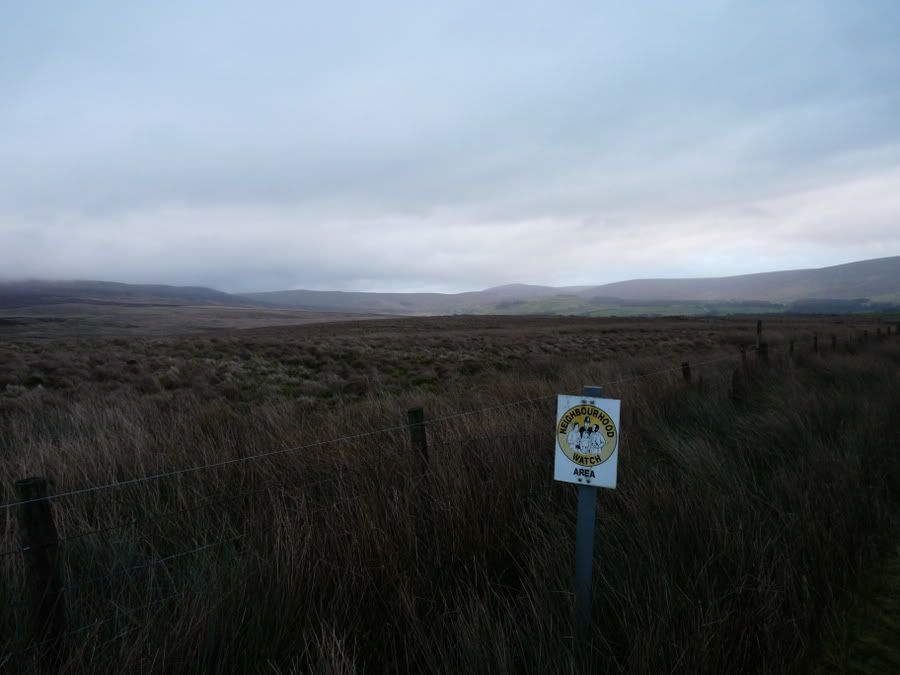 Looking towards our fells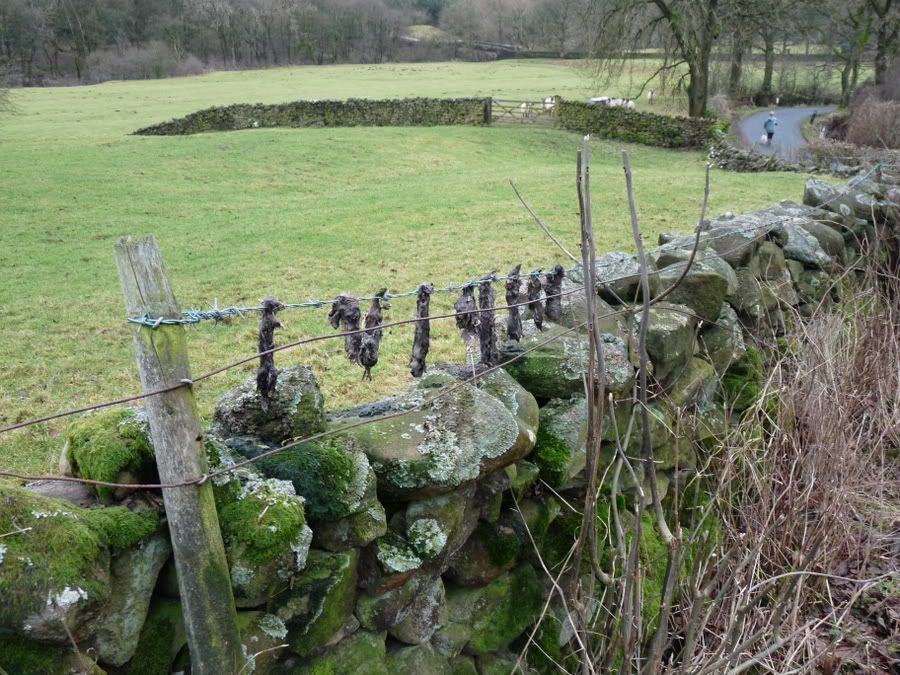 Dead moles on a fence

Tarnbrook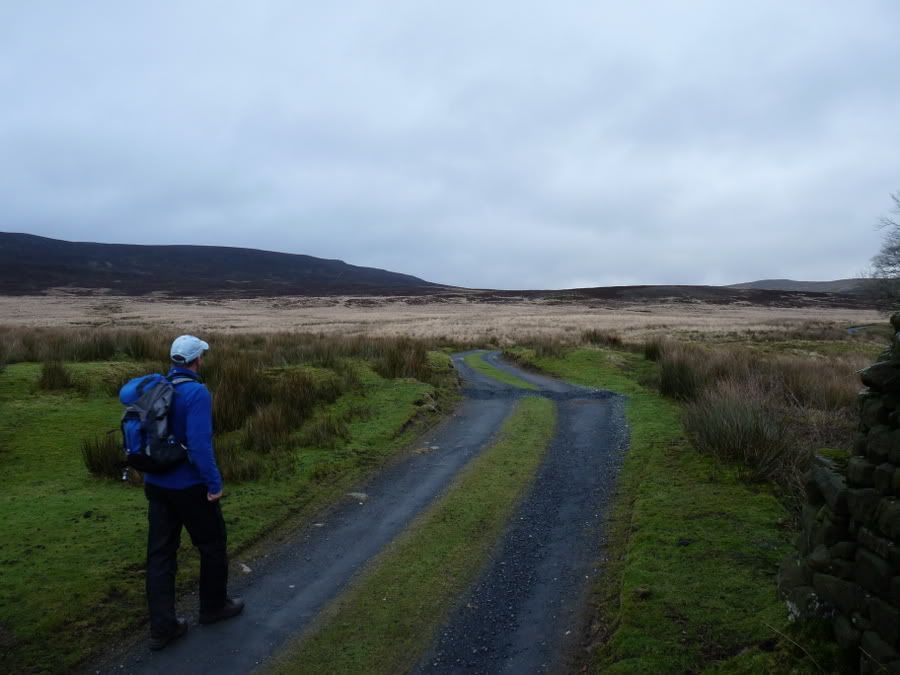 On the road out of Tarnbrook, up to Tarnbrook Fell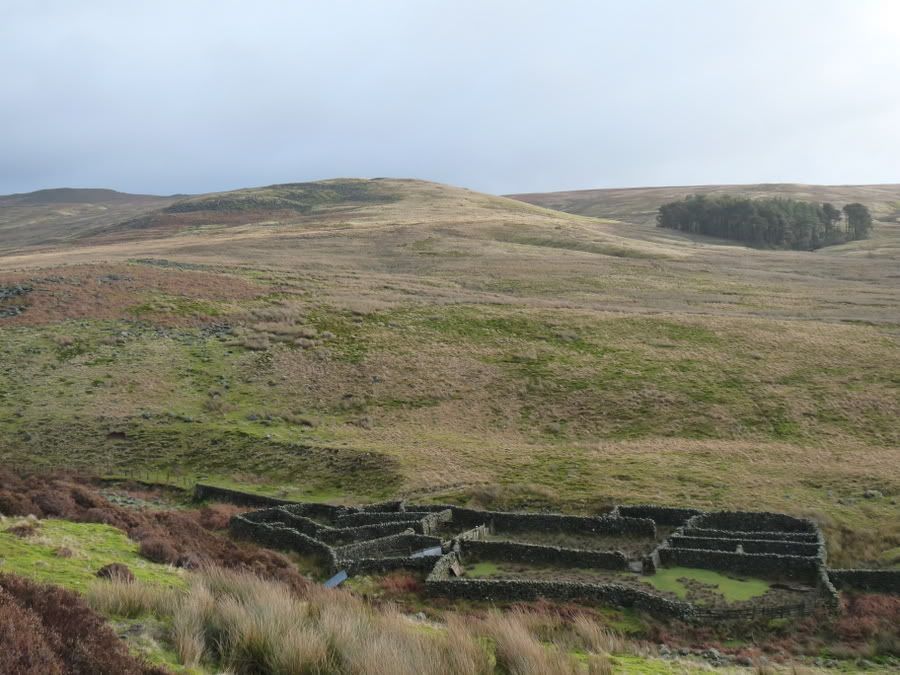 A very complex sheepfold on the way up to Tarnbrook Fell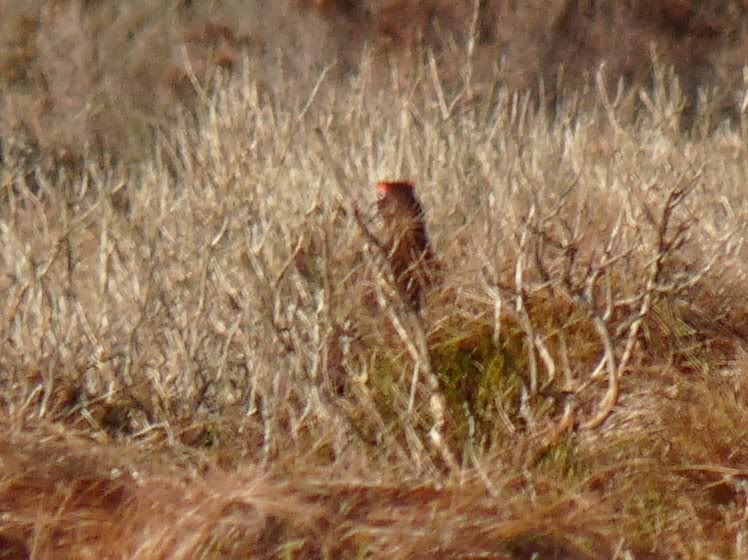 Grouse hiding in the heather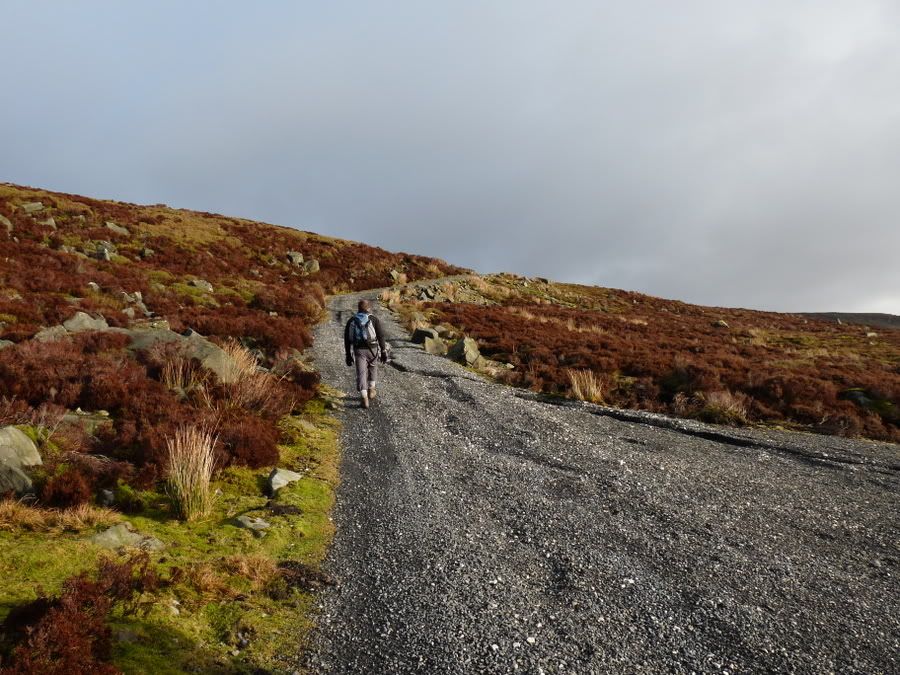 Landrover track supporting the grouse shooting on Tarnbrook Fell

Hat and gloves needed even at this low level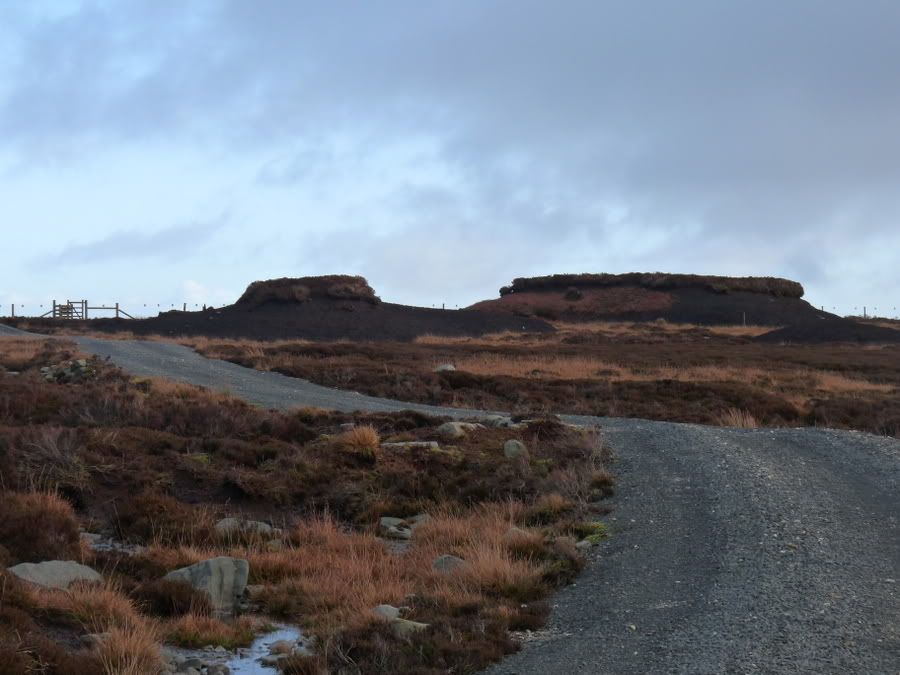 Peat hags on the summit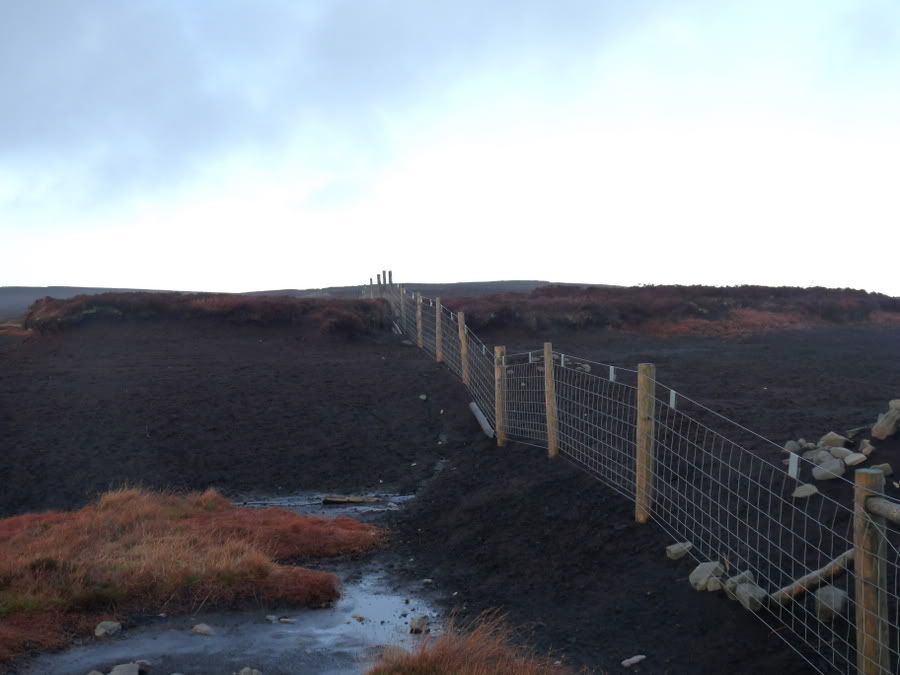 Path? What path? Off into the peat wasteland..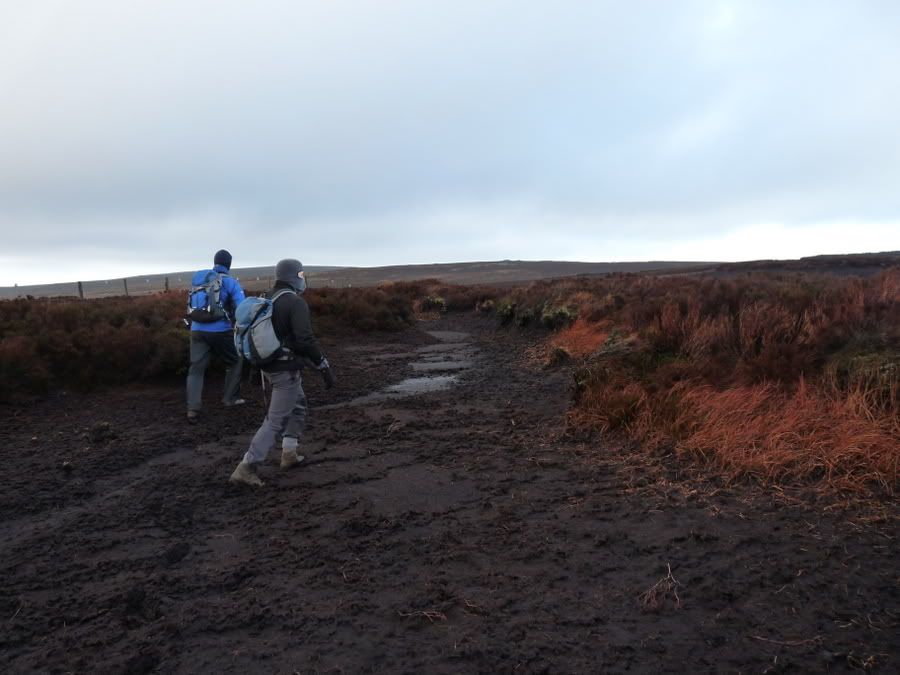 Wind chill is severe now, best to just get on with it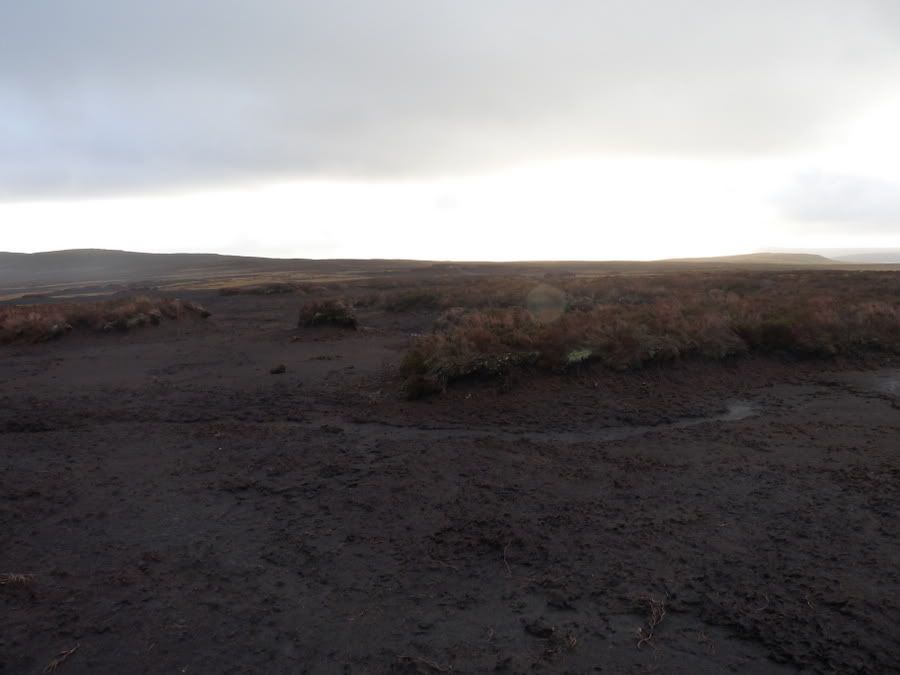 It really is desolate up here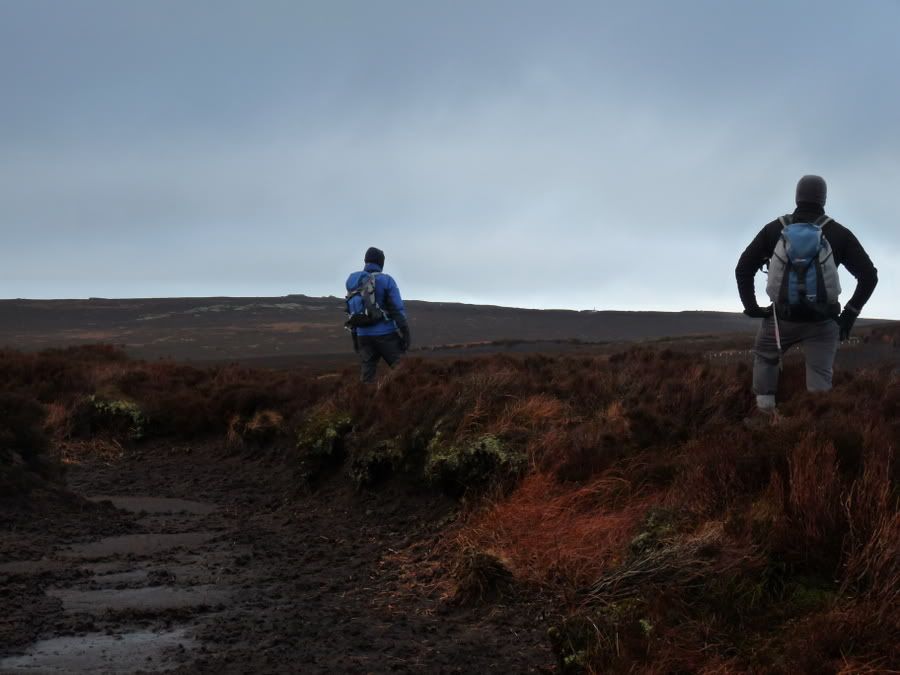 Looking for the path on Grey Crag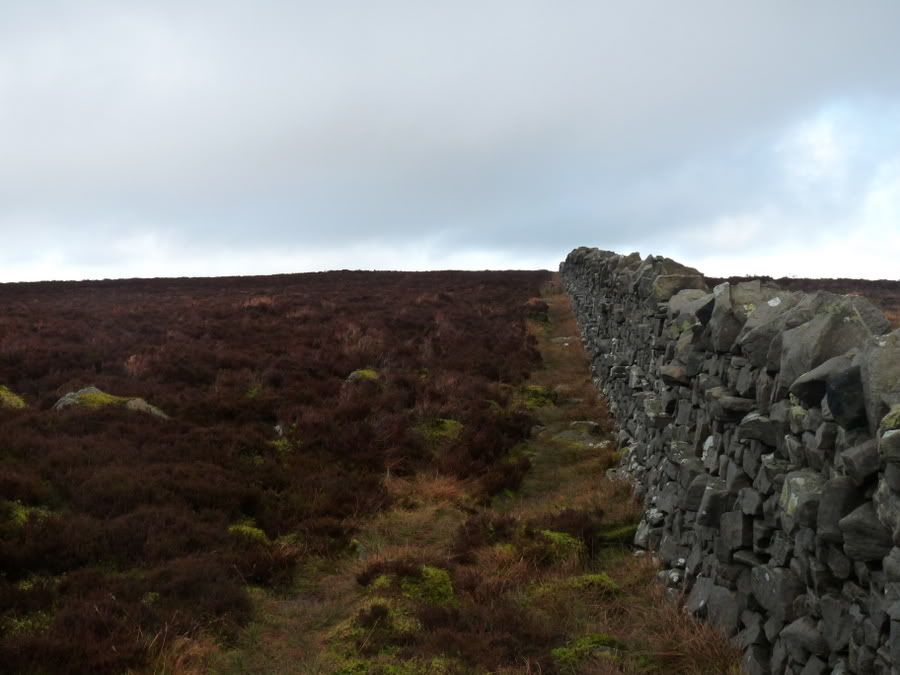 Finally we meet the wall and now the path is obvious

Lots of fence work going on at the moment – see the size of the tyres on the tractor – to prevent it being lost in the peat hags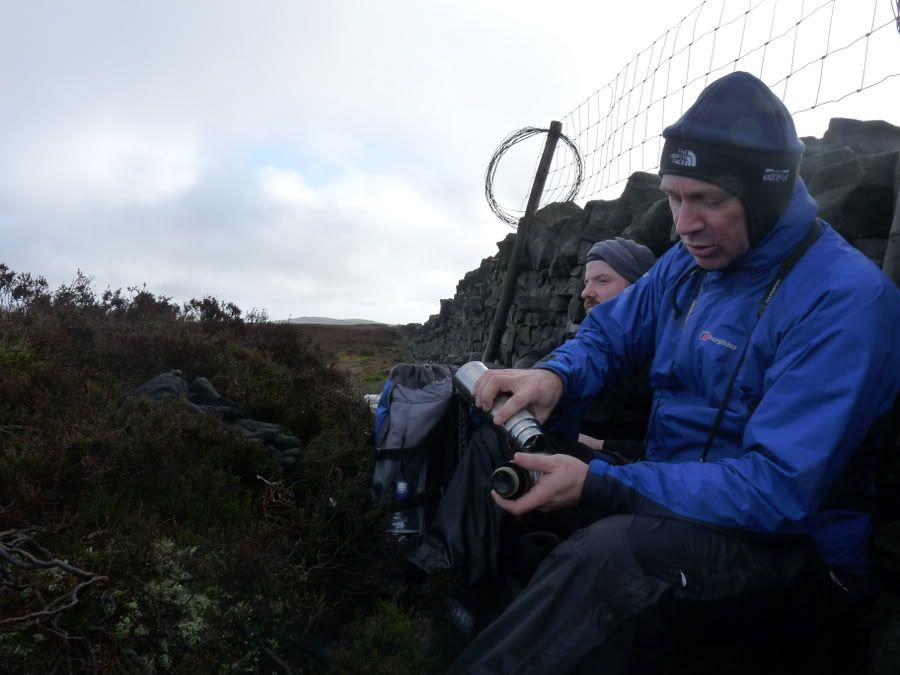 Lunch spot – in the corner of two walls, out of the worst of the wind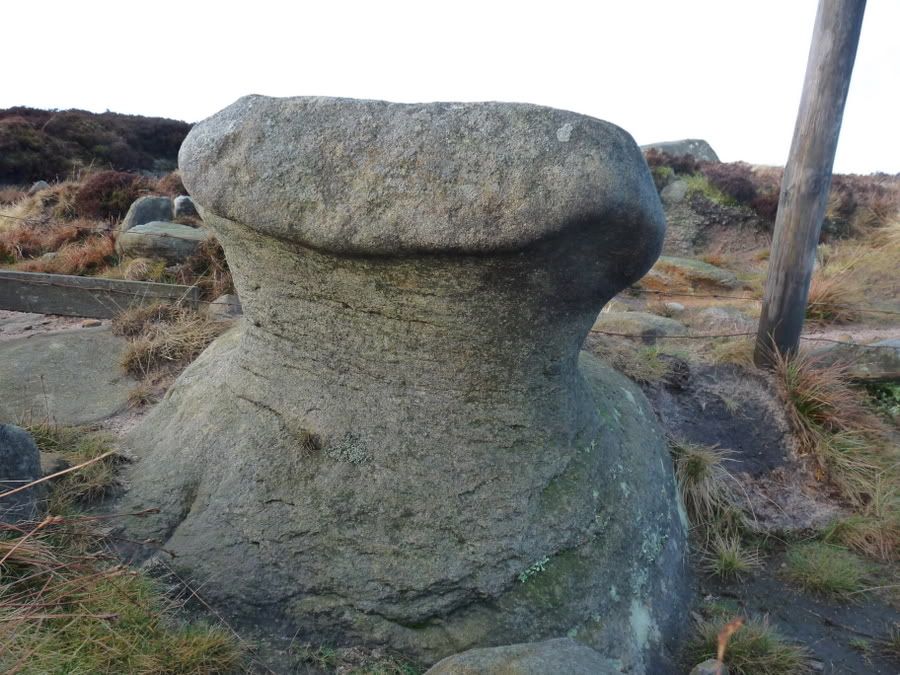 Queen's Chair – sculpted gritsone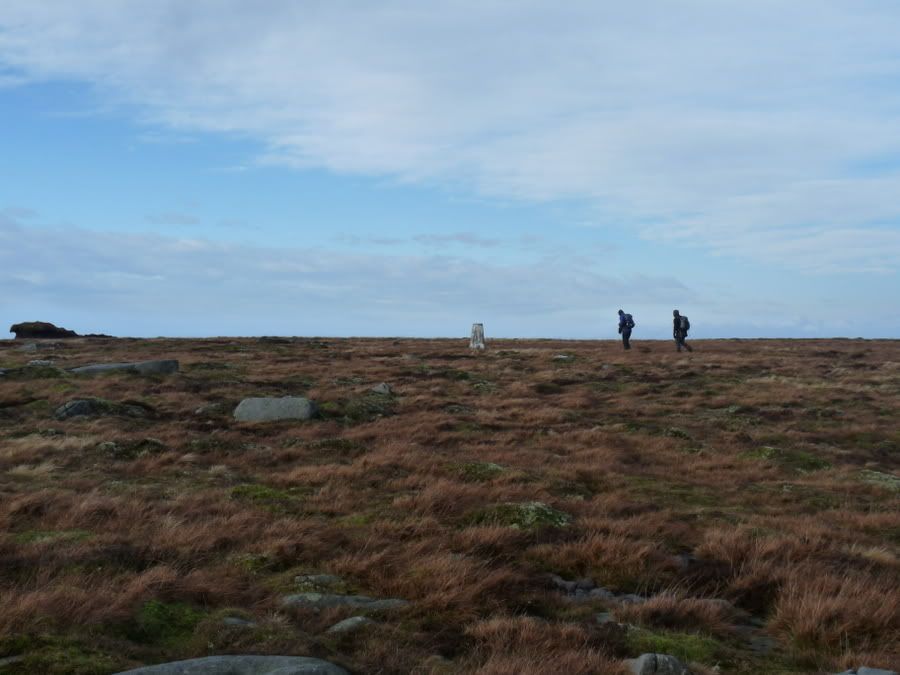 Rob & Pete approach the first of the two trig points on Ward's Stone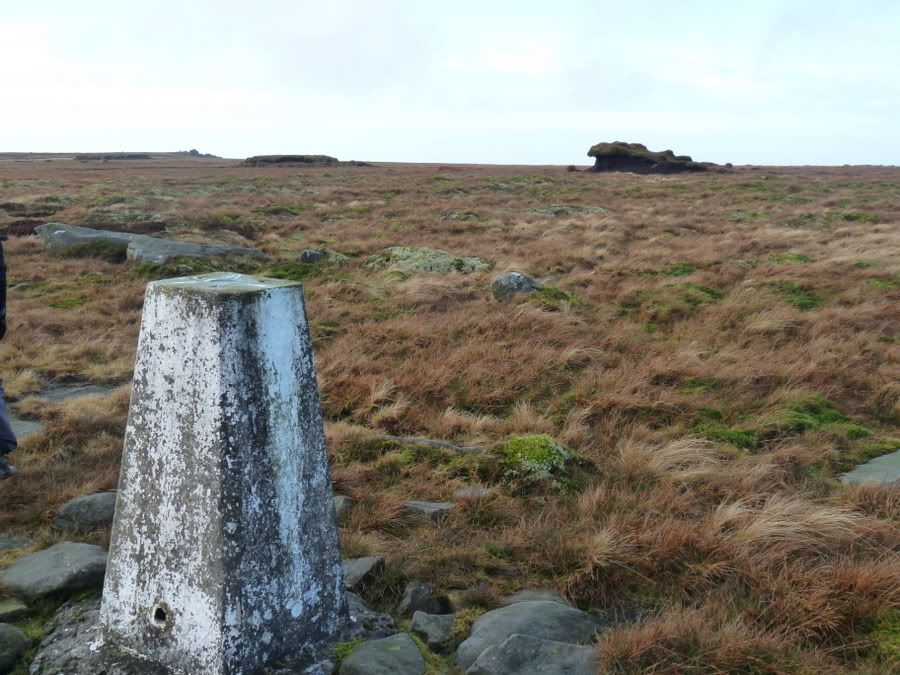 Peat breakers on Ward's Stone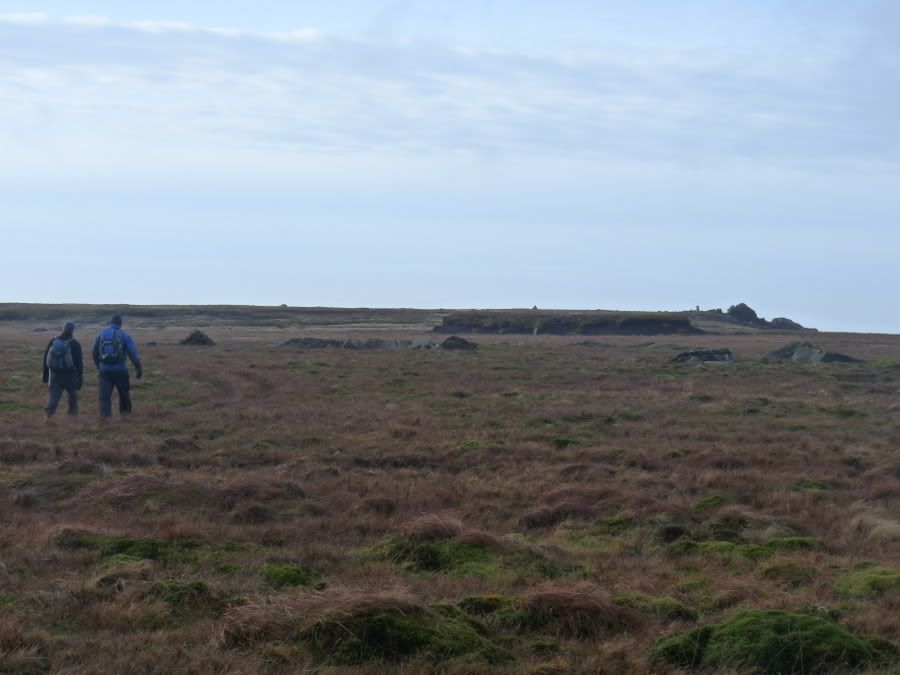 Heading to the second trig point on Ward's Stone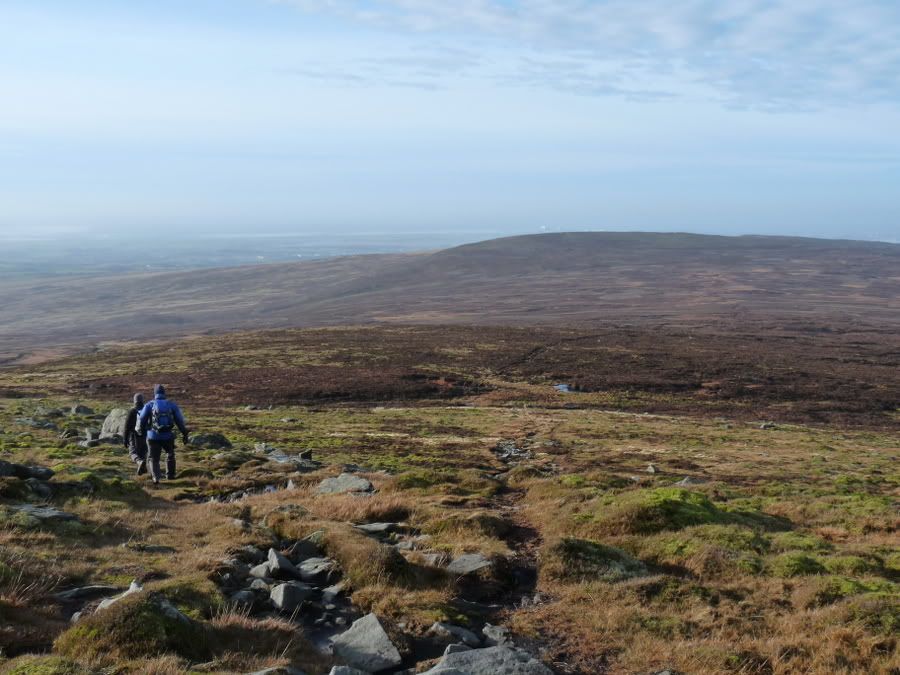 At least there's a path across this bit

Pen-y-Ghent in the distance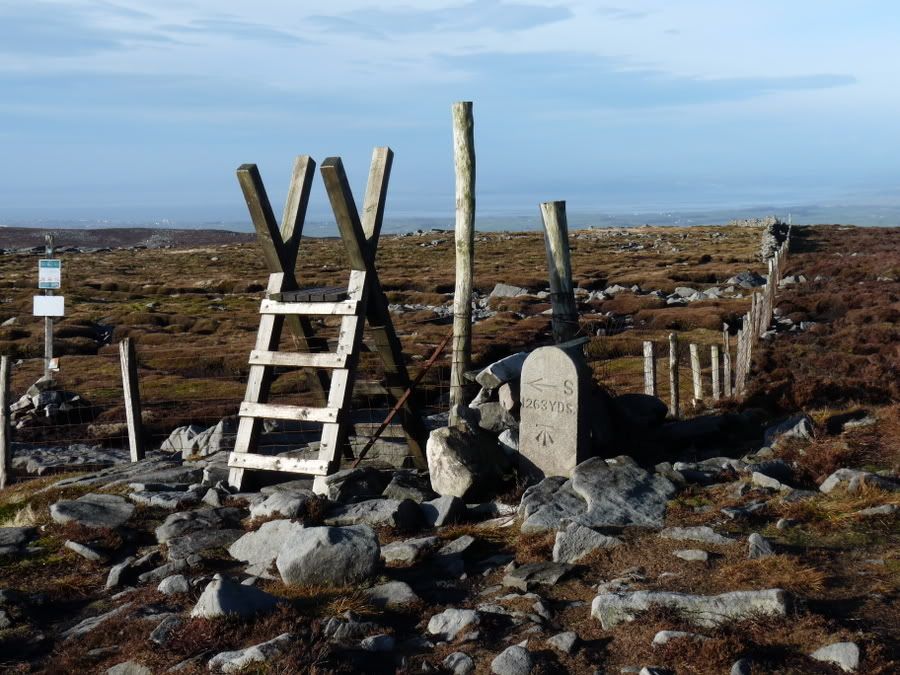 Stile and boundary stone point the way back to the tower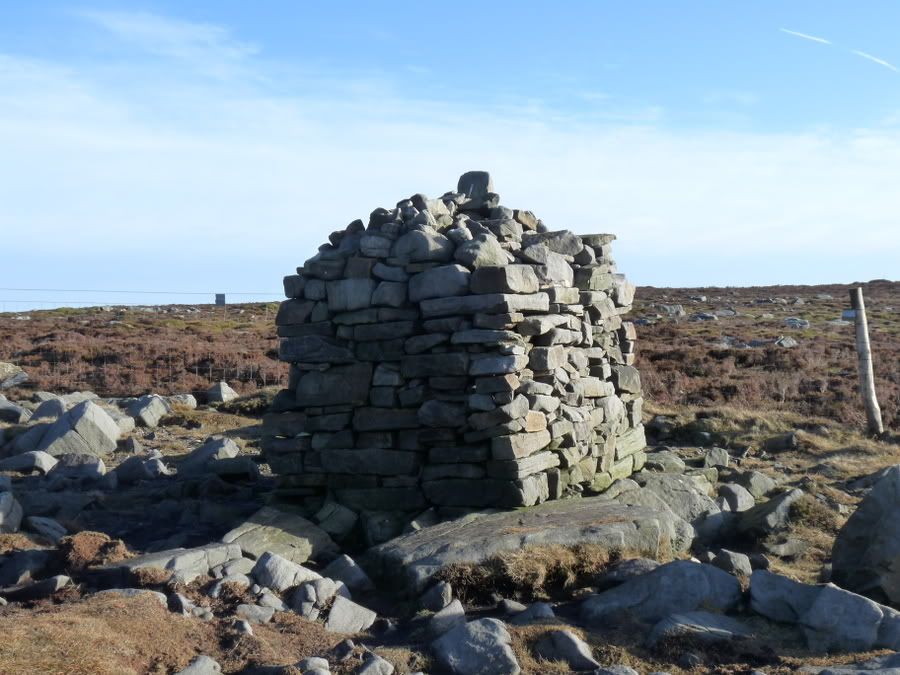 Shooters Pile – a large cairn on Grit Fell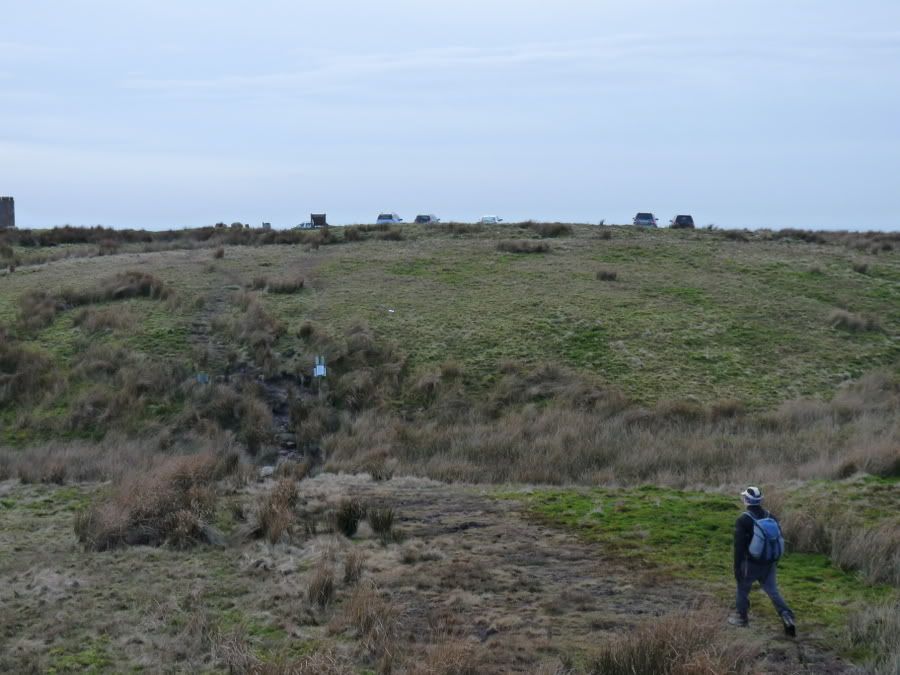 A few more cars in the car park at Jubilee Tower